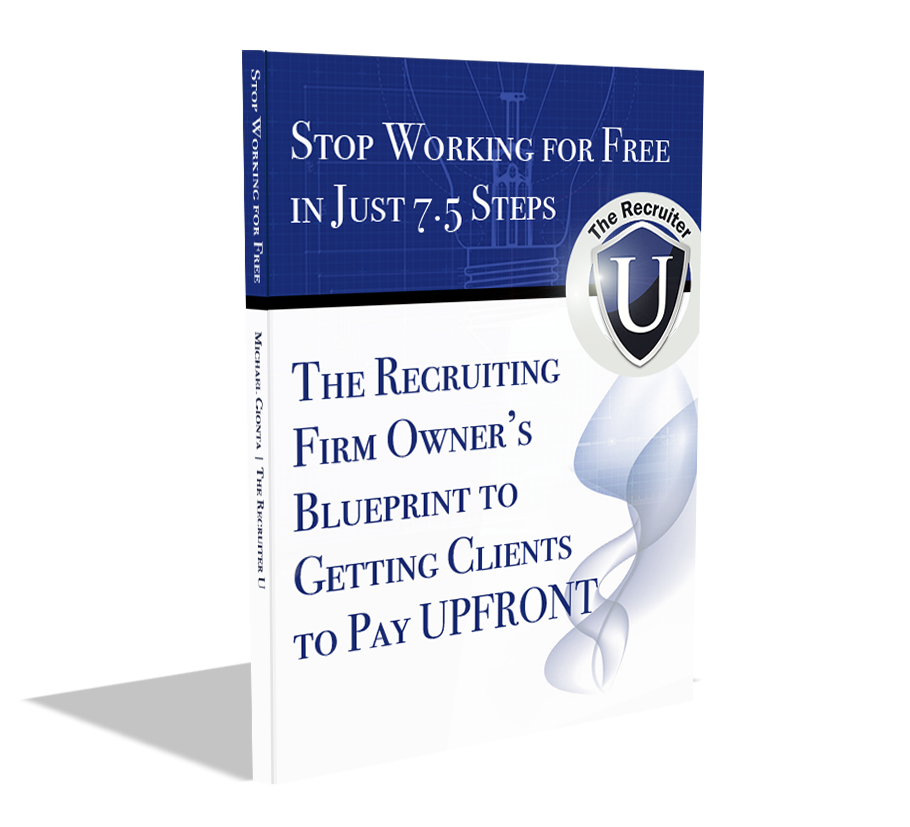 Get Your Free Retainer Blueprint
Stop Working for Free and Learn the 7.5 Steps to Getting Clients to Pay you Money Upfront!
As of the end of April 2023, it's business as usual, with some people drawing out the hiring process (5-10%). And having said that, a few of our client's offices had some of their best months ever in February and March and a strong April. One client was looking at a...
read more
Free Solo-Recruiter Resources
Learn The 6 Assumptions That Solo-Recruiters Make That Inhibit Their Success And Avoid Them Forever