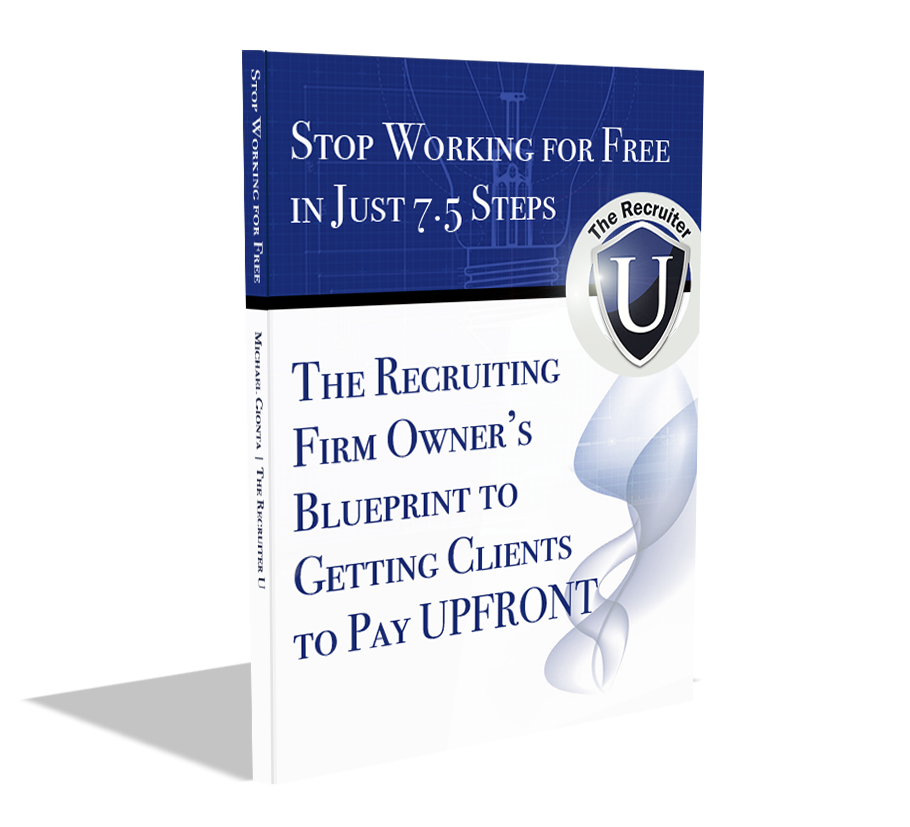 Get Your Free Retainer Blueprint
Stop Working for Free and Learn the 7.5 Steps to Getting Clients to Pay you Money Upfront!
The advent of internet research has made recruiters lazy in asking for referrals. When I was on a desk, back in the old days, we did not have access to a human being that could put together the personal email address, cell phone number, name, and title of clients and...
read more
Free Solo-Recruiter Resources
Learn The 6 Assumptions That Solo-Recruiters Make That Inhibit Their Success And Avoid Them Forever