HOW TO DOUBLE YOUR PLACEMENTS IN 121 DAYS OR LESS!!
Right now, you're probably asking yourself "How do I get to where I want to be in my recruiting business?"
Whether it's low fees, clients and/or candidates who don't get back to you, a lack of a marketing system, fear of making calls, maybe even some burnout, the truth is this…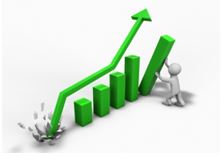 You have been blessed with ambition and the resources to reach your goals or you wouldn't have come to this page! This is your moment to OWN IT!!
We are excited to share with you our 12-MONTH PRIVATE COACHING PROGRAM—"How to Double Your Placements in 121 Days or Less"—engineered to answer the needs of solo/independent recruiters just like you!
Our program is centered on giving YOU highly personalized, peer level group coaching and SPECIFIC training for the needs of solo/independent recruiters.
Whether reaching a new life means acquiring more clients, becoming a trusted adviser, making revenue predictable, getting out of overwhelm your "Double Your Placements" program will help you get this and more.
You'll complete each training and group coaching session feeling confident with the exact steps you need to take
When we say we're here to help you every step of the way, WE MEAN IT!
When you are unclear, uncomfortable, "stuck", it may cause you to question… "Can I do this? Do I have what it takes? Could it really be this easy?"
We all feel fear. We all have moments of uncertainty, which is why in the "Double Your Placements" Program I've included a variety of ways to get the support you need! It's time to allow building a thriving, profitable, and exciting business to become clear, easy, and step-by-step. It's time to let go of what you haven't done!
This is your moment to SHOW UP. For yourself, for your family and for the companies you're here to build with your expertise.
The good news is you're not alone. It's you and me, together!
Are you ready to step into your "Bigger Biller" Self?
Enroll NOW! See all the details below!
Best,
Mike Gionta
"Double Your Placements in 121 Days or Less" – A Proven Path to 6 Figure Revenue Growth
Is it right for me?
You're passionate about what you do. However, you may be newer to the business or a veteran who has reached a Plateau. You may also be a bit burnt out by all those companies that gave you assignments and don't get back to you. Placements may seem like random events, and you're feeling the stress of how to prioritize the myriad of tasks your business needs doing.
What you want is a CLEAR PATH with simple steps that feel achievable, even when time is tight. You want a plan that honors your strengths, increases the respect you get from your clients, and gives you clarity in execution from the moment your feet hit the ground every day. Most of all, you want to feel you're doing the right things to get your business moving forward on a solid, reliable foundation, and to see your income increasing significantly in 90 to 121 days or less!
Remember, you can evaluate the program for 60-90 days before committing to the full 12 months to insure the material will help explode your revenue and get you out of "overwhelm"!

COACHING WITH MIKE GIONTA
Monthly Business Momentum Q&A Group Coaching Calls
Get your questions answered plus receive on the "spot" coaching in these dynamic calls. Mike includes on-the-spot additional training on key marketing, recruiting, time management, motivation, etc. strategies plus shares his latest mindset strategies to help you stay centered and confident as you grow.
Starting Month 3–Monthly Metrics Group Q&A Coaching Calls
Most recruiters we meet don't track the right metrics, or, bluntly, don't track them at all! The main reasons we have found is that most recruiters were "abused" with their numbers earlier in their career and/or no one ever taught them that doing this the right way CREATES A CLEAR PATH to their billing goal. This monthly call reinforces the key metrics and Mike will show you where you can "tweak" your numbers using the online metrics tool provided in this program.
"I'm proud to report that for this month I am billing out $73,395!!!!! 47k of that margin is a direct result of Mike's program. Additionally, on August 3rd I am billing out for 50k in margin from one placement. This is also a direct result from Mike's program. Two of my largest billing ever in my career have come from using the steps that I have learned from Mike Gionta and his "Double Your Placements in 121 Days or Less" mentoring Program! I think I am still in shock!!! I began this program just 4 months ago, and I have billed an additional 108k from new clients. I'm not working any harder, or longer hours… Doesn't get better than that!" Rachel Smith, TrueFit Healthcare, LLC
Each Module includes a live training call, MP3 downloadable, transcripts, templates; at approximately 60 minutes each, these are easy to fit into your schedule (and are recorded if you just can't make it!)
Months 1 and 2 we cover Modules 1-4. Starting month 3 we dig into 1 module a month so you can focus and implement without getting overwhelmed. We have 1 group coaching call per month in month 1 & 2 and then 2 open group calls months 3 and beyond.
The coaching calls guide you through areas you are implementing and getting stuck, on refining your technique or even coaching you through client and deal situations. So each month there are 3 calls with 1 week off. All the calls are recorded and all the training modules are transcribed so you can study them over and over again for mastery.
Module 1 Curious why you might be consistently missing your goals? Are you a bit Bored? You're probably not clear on what you want EXACTLY right now!! We begin to fix that here, on our first call. Learn the exercises and get the tools to set a compelling short & long term vision! Define compelling targets that get you excited again as a recruiter.
Module 2 Learn 3 Strategies for Marketing/Client Development WITHOUT Cold Calling! Many of the ways you were taught to develop new clients do NOT work well anymore! After this call, you will have 3 distinct strategies that you can implement immediately to be working on warm leads every day. No more "Hey, do you have any requirements I can help you with today" calls!
Module 3 How to outsource your research–CHEAP and liberate hours of your day. Are you spending hours per day finding names to call? STOP! In this call we teach you how to get dozens if not hundreds of names, phone numbers and email addresses from inexpensive outsourced researchers.
Module 4 How to Get Exclusives, High Fees and Clients Working with You as a Trusted Adviser. Stuck working low fees and with non-responsive clients? Tired of being treated like an annoying vendor who treats you like garbage? On this call we teach you how to take an eloquent search, get HIGHER Fees and significantly better structure to your client follow-up process. The unique search assignment form is also provided.
Module 5 The #1 KEY to Creating Predictable Revenue Month to Month. This module is easily the MOST important module of the program! Metrics are distasteful to most recruiters because they were NEVER taught the right way to use them. After this module, that will no longer be true! (We also provide the online metrics tool at NO COST as part of the program!)
Module 6 Easy Business Planning Practices for Your Solo Practice. You will know EXACTLY, SPECIFICALLY & PRECISELY what to do each quarter, each month, and each week in your business to hit your revenue targets. You don't need an elaborate 53 page plan to run your business. Use our easy PROVEN three page template and exercises.
Module 7 Effective Daily/Weekly Planning for the Solo/Independent Recruiter. Distracted? Is there a lot of wasted time in your day? In this module and with our template you learn how to pre-plan your week… easily so you can stop figuring out your day when you show up at your desk!
Module 8 Time Management for Solo Recruiters. Discover where your time is being wasted and eliminate those distractions forever! Using and implementing the strategies on this call you can eliminate from 2 to 5 hours of wasted time each day!
Module 9 How to SIGNIFICANTLY Reduce Fall-Offs, Counter Offers, and Offers Turned Down. Indecisive Candidates? Clients? Are you losing placements from turn-downs & Counter-Offers? You worked weeks if not months putting the deal together and … BOOM! It blows up! These mistakes are costing you tens of thousands of dollars. On this call learn Proper Expectation setting, Preparation, Debriefs and Closing Techniques that should save at LEAST one deal per Year!
Module 10 How to Get Retainers & Engagement Fees. The KEY to being a "Trusted Adviser" is being on "their team". When a company invests in you upfront the relationship and the process work MUCH differently! Getting retainers requires a defined sales process you will learn in this module. My experience is MOST recruiters are not doing ANY of this!
Module 11 Recruiting Business Analysis and Transformation. We often hear "I learn MORE from my mistakes than my successes". On this call you learn a defined framework to look back and do a complete analysis over a period of time, identify what's working and NOT working. This analysis ties in great with your future planning and revenue growth!
Module 12 How to Develop Better Habits! Lack Discipline? Do you say to yourself or others: "I need more discipline?" Well, you are already 100% disciplined to your existing set of habits! Learn time tested strategies that will–step-by-step– teach you strategies to develop new and better habits!
Module 13 Creating Leverage in Your Recruiting Business. How to Use Recruiters (part or full time) To Grow Your Revenues, Increase Time Off WITHOUT Opening an Office!
Module 14 Your Next 12 Months... You've finished your first year and made some GREAT strides! This module coaches you through planning using all the new systems and strategies you have put into your recruiting practice. Learn how to engineer these into the next 12 months to get you clear on what we need to work on together.

"I went through a period from late 2013 through the first half of 2014 where I had multiple deals blow up and despite growth in activity, placements would not come together. Then it all caught up in the second half of 2014, and my revenue grew 70%+ for 2014. His coaching was to follow the very specific activities (which he outlined in depth) we can control and that the placements would follow. I stuck with Mike's program and he was spot on. Net, net: I did almost double my revenues 🙂 I am very thankful I found Mike in the beginning of 2014 because I was still very new to the business, and might have given up. I'm so glad I didn't!!" Laurie DeSalvo, Career Movers, AS
"When I joined Mike's "Double Your Placements" program he made a promise…'Do exactly what I tell you and you will grow your revenue significantly'…. Mike has delivered on his promise. Mike delivers a step-by-step process and the implementation support to guide you through executing what he teaches. I have been in this business a long time and frankly, I was getting a bit bored and burnt out. Not only has Mike brought us up to date on the latest ideas and techniques but implementing some of the new strategies Mike introduced has made this business exciting again… I anticipate continued growth in revenue AND I'm having a lot more fun too!" Nick Mancino, Velocity Staffing, FL
BONUSES:
Access to 5 "Recruiting Masters" best techniques! Mike interviewed 5 Multimillion dollar Big Billers who reveal their secrets on getting retainers, well performing clients, how they keep themselves motivated, and other keys to becoming a Recruiting Industry Big Biller! (Value $1,000)
Private Membership Site All training calls, transcripts, templates, forms as well as all the coaching calls are stored and sorted for you to be able to easily access them 24 hours a day, 7 days a week!
Private Facebook Group Have a question between calls? No problem! Post it to the private Facebook group where Mike, as well as the rest of the RecruiterU community can give you their insights and opinions to solve your problem! (Value $2,400)
On-Line Metric Reporting Tool (up to 2 users) This tool (with the accompanied training) is the key to you knowing your KEY METRIC performing indicators that you will allow you to effectively forecast your revenue months out! Again, most of you were taught THE WRONG WAY to track numbers (which is why you probably aren't doing it). This tool makes it simple and only takes 5 minutes a week to use! (Value $1,200)

"It's been a challenging year personally, but I've made a serious commitment to the Double Your Placements coaching program over the last few weeks and can't believe the results! I'm following to the letter what you and John Bartos have laid before us and all I can say is WOW!. It's like tapping the gas pedal of a Ferrari; 0 to a 200 in a second.
I've picked up two high level JO's with 2 new clients in two phone calls using exactly what you have recommended. This program is almost frightening it's so good. I'm getting my enthusiasm back and working on attacking my desk precisely how you recommended.
Mike, if you were here I'd kiss you right now! (just kidding)" Jim Jocek, Amblewood Search Group, OH
Please Read And Agree With These & We'll Get Started Today…
I am ready right now to make the commitment to learn how to easily generate prospects and convert them into high-paying recruiting clients.
I also know that Mike will train me in at least one new marketing/recruiting/business building strategy per month, so I never run out of leads again, and have all the clients I can handle.
I also know that Mike will coach me in live training calls at least once, often twice a month, giving me the latest recruiting strategies, and answering any and all of my questions personally.
I know that Mike will continue to support me as an 'Insider' with updates, tools & templates — which I will have lifetime access to as long as I'm a member in good standing.
I have 60 to 90 days to evaluate the program, I agree to make a MINIMUM OF A 60 DAY COMMITMENT to the program. If between the days 60 and 90 I am unsatisfied for ANY reason I may opt out with a simple email, NO QUESTIONS ASKED. If I continue beyond 90 days I am making a full 1 year commitment to myself, to larger billings and the program.
I promise to use what Mike teaches with integrity, and will always use my client-getting powers for good, not for evil.

"I would highly recommend Mike Gionta's Recruiter U Solo Group Coaching program. I have had my best year since being in the business, growing my revenues 57.1%!!!! Much of my success is due to this program. I especially liked connecting with the other group members and brainstorming about best practices. Mike held all of us accountable and those of us who took action experienced exponential growth in our revenues. I look forward to continued coaching with Mike!"
"I have received a huge return on investment from working with Mike Gionta and TheRecruiterU.com. I admit, I hesitated in making the investment in ourselves as we thought it was 'expensive'. I am glad we decided to move forward because one technique he taught us on one call has helped us realize an additional $49,000 in revenue alone! This is revenue we wouldn't have achieved based on how we used to approach the business, but now we are doing things the right way! I am about to finish my best year ever thanks to my work with Mike!"
"In 2012, I invested in Mike Gionta's solo mentoring program to drive the profit improvement of my search firm and I am glad that I did. With Mike's expert guidance over the course of the program, I set meaningful goals for my business and implemented significant changes to my activity levels and performance metrics. He also helped me to polish my recruiting and sales presentations. The result was that I was able to triple my revenues and deliver exceptional results to my clients.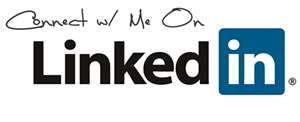 Disclaimer: Every effort has been made to accurately represent our program and its potential. Any claims made of actual earnings or examples of actual results can be verified upon request. The testimonials and examples used are exceptional results. It doesn't apply to the average purchaser and are not intended to represent or guarantee that anyone will achieve the same or similar results. Each individual's success depends on his or her background, dedication, desire and motivation. As with any business endeavor, there is an inherent risk of loss of capital and there is no guarantee that you will earn any money.