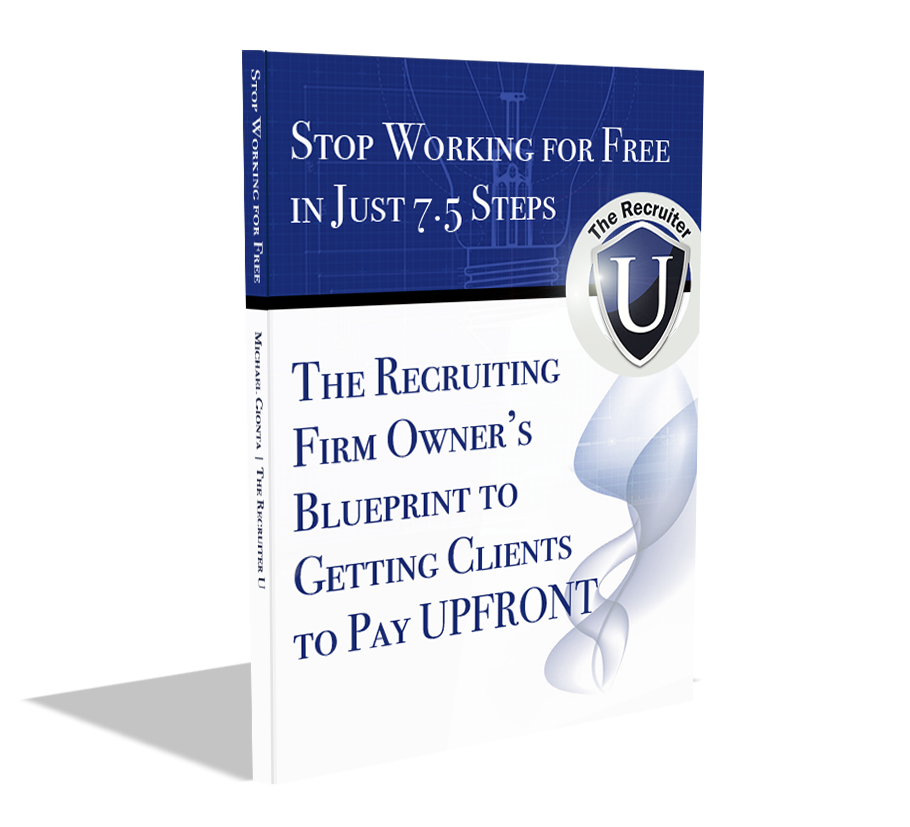 Get Your Free Retainer Blueprint
Stop Working for Free and Learn the 7.5 Steps to Getting Clients to Pay you Money Upfront!
How do you deal with a client who does not want to pay on anyone in their database? -Susan in Denver A big common problem, sometimes going back to 20-something years ago with the Monster board. It is a delicate conversation. I would be coaching you on how did you...
read more
Free Solo-Recruiter Resources
Learn The 6 Assumptions That Solo-Recruiters Make That Inhibit Their Success And Avoid Them Forever