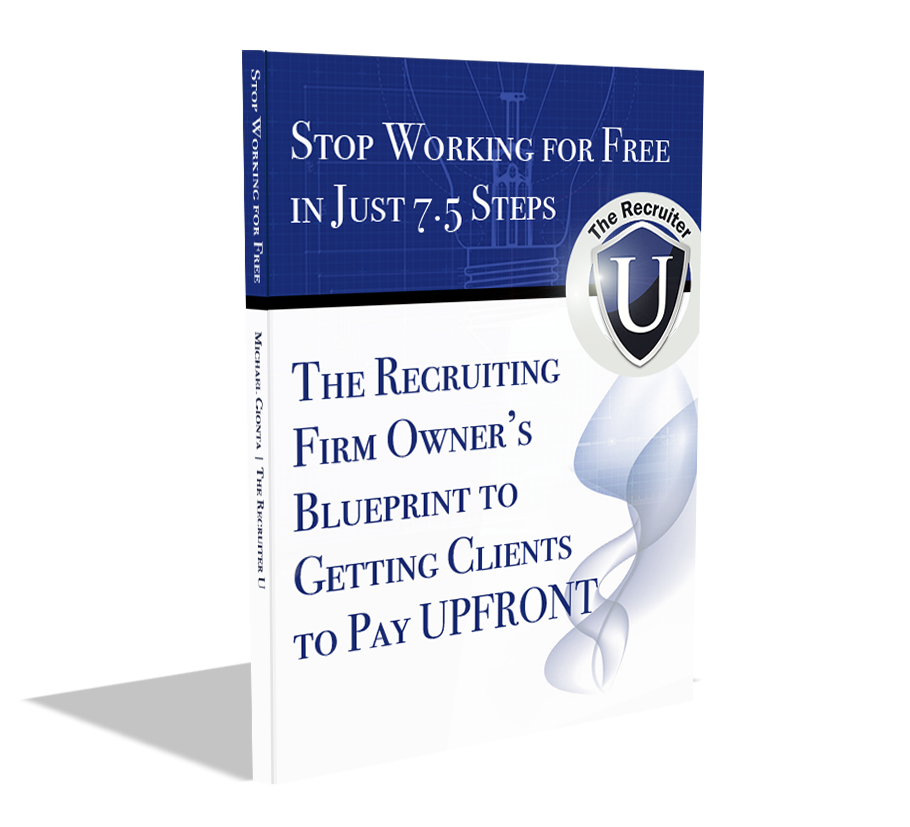 Get Your Free Retainer Blueprint
Stop Working for Free and Learn the 7.5 Steps to Getting Clients to Pay you Money Upfront!
Most recruiters and recruiting firm owners have spent more time planning their family vacation than doing their annual business plan.  Frankly, many of them will also admit in small private conversations that they aren't thrilled with their current situation either. ...
read more
Free Solo-Recruiter Resources
Learn The 6 Assumptions That Solo-Recruiters Make That Inhibit Their Success And Avoid Them Forever