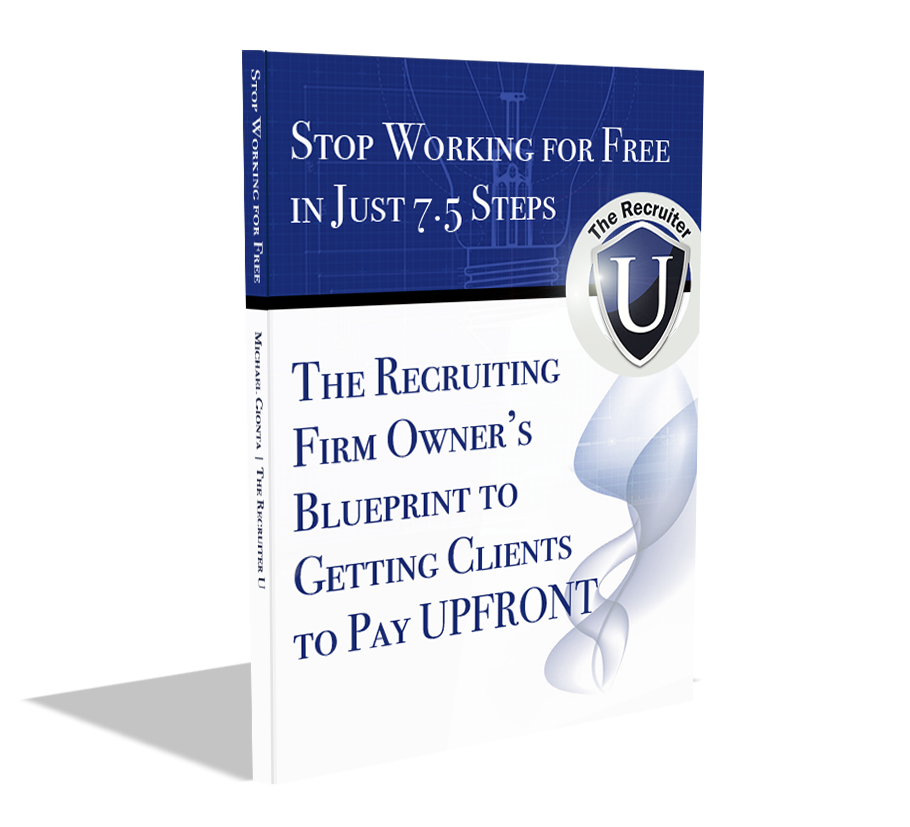 Get Your Free Retainer Blueprint
Stop Working for Free and Learn the 7.5 Steps to Getting Clients to Pay you Money Upfront!
Note: Last week, Mike shared strategies for working with candidates. This week we pick up the discussion on strategies on the client-side. Click here to see Part 1. QUESTION: Good morning, Mike. I have been having some issues with ghosting. I am not really sure...
read more
Free Solo-Recruiter Resources
Learn The 6 Assumptions That Solo-Recruiters Make That Inhibit Their Success And Avoid Them Forever