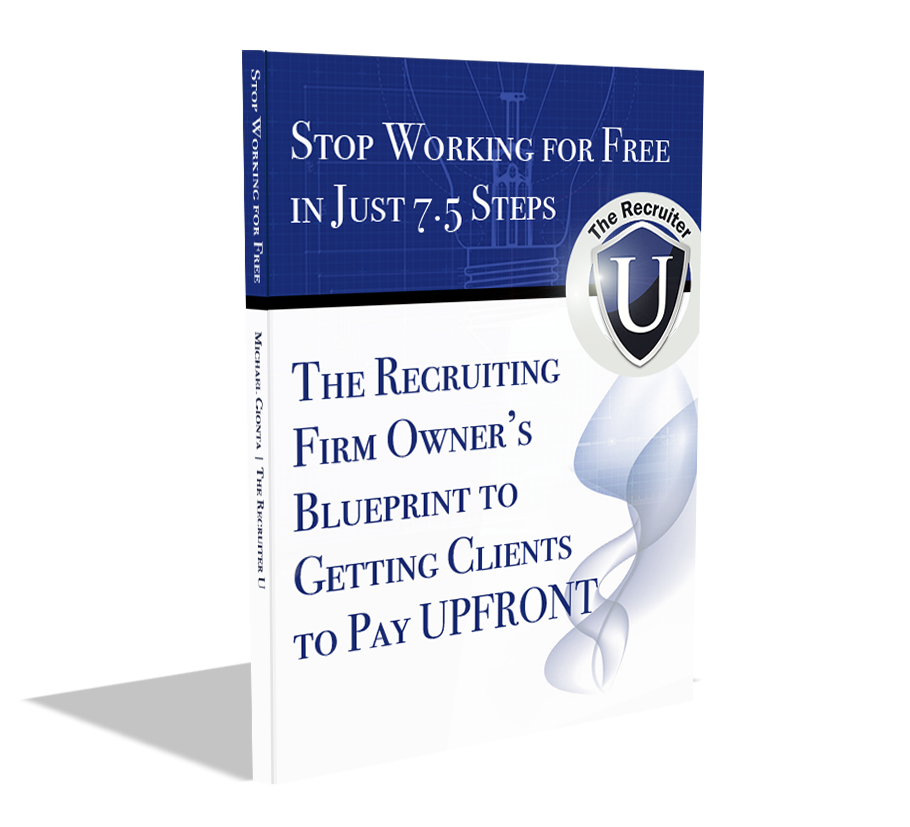 Get Your Free Retainer Blueprint
Stop Working for Free and Learn the 7.5 Steps to Getting Clients to Pay you Money Upfront!
QUESTION: What are some factors now that I need to take into consideration in how to do succession planning? - Gary ANSWER: If you want to sell your business, and I will just include succession planning since that is one of the options, you need to be...
read more
Free Solo-Recruiter Resources
Learn The 6 Assumptions That Solo-Recruiters Make That Inhibit Their Success And Avoid Them Forever