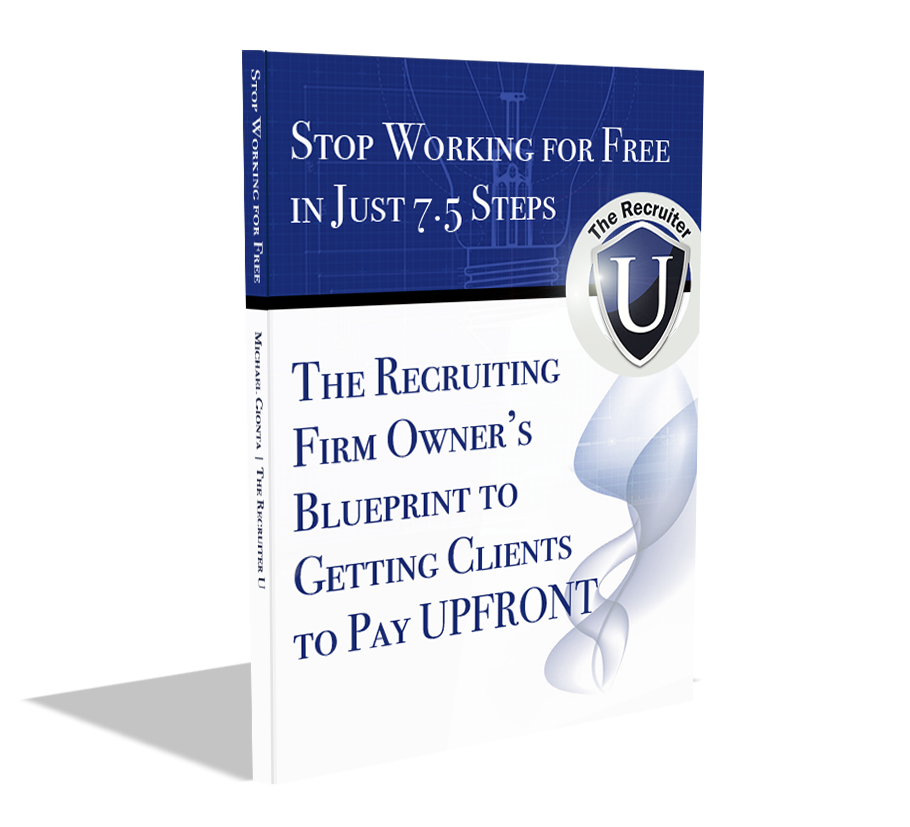 Get Your Free Retainer Blueprint
Stop Working for Free and Learn the 7.5 Steps to Getting Clients to Pay you Money Upfront!
QUESTION: Mike, this year has been tough. More and more candidates are either turning down offers or taking counteroffers. Any quick tips, scripts, or methods to decrease the number of counteroffers that fall off? For part 1 of my answer to Liz's question, check out...
read more
Free Solo-Recruiter Resources
Learn The 6 Assumptions That Solo-Recruiters Make That Inhibit Their Success And Avoid Them Forever