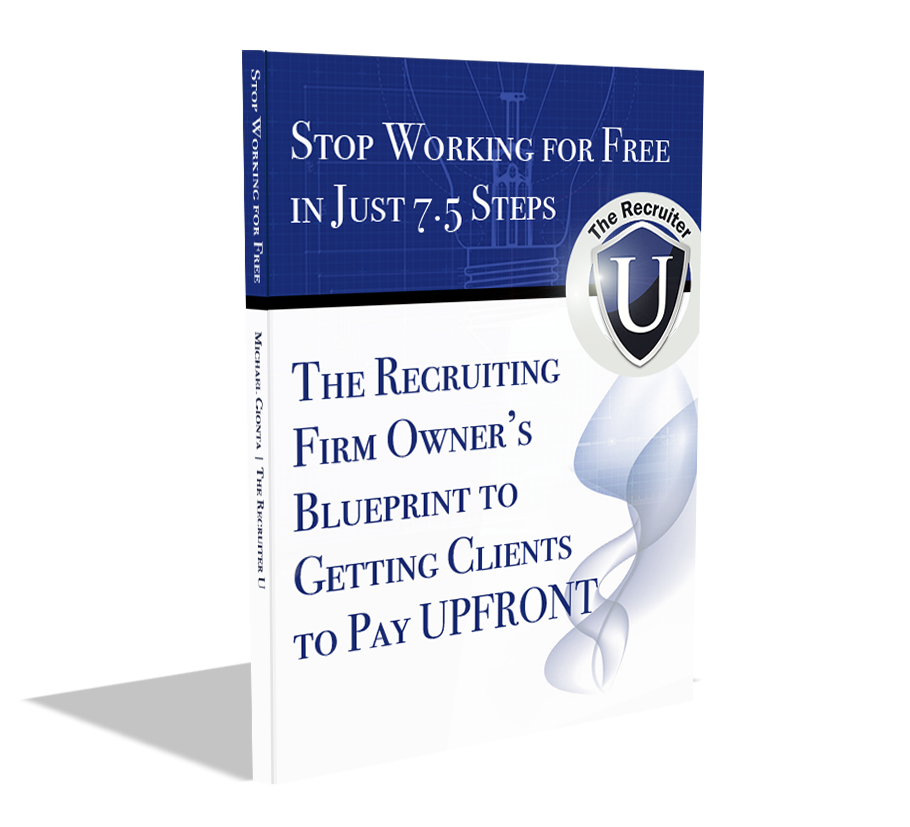 Get Your Free Retainer Blueprint
Stop Working for Free and Learn the 7.5 Steps to Getting Clients to Pay you Money Upfront!
Question: How do I keep my recruiters motivated at year-end? -Robert I am going to give you some ideas.  Extra Time Off Takes The Cake They have done studies across multiple industries, and extra time off is one of the biggest motivators you can give employees,...
read more
Free Solo-Recruiter Resources
Learn The 6 Assumptions That Solo-Recruiters Make That Inhibit Their Success And Avoid Them Forever