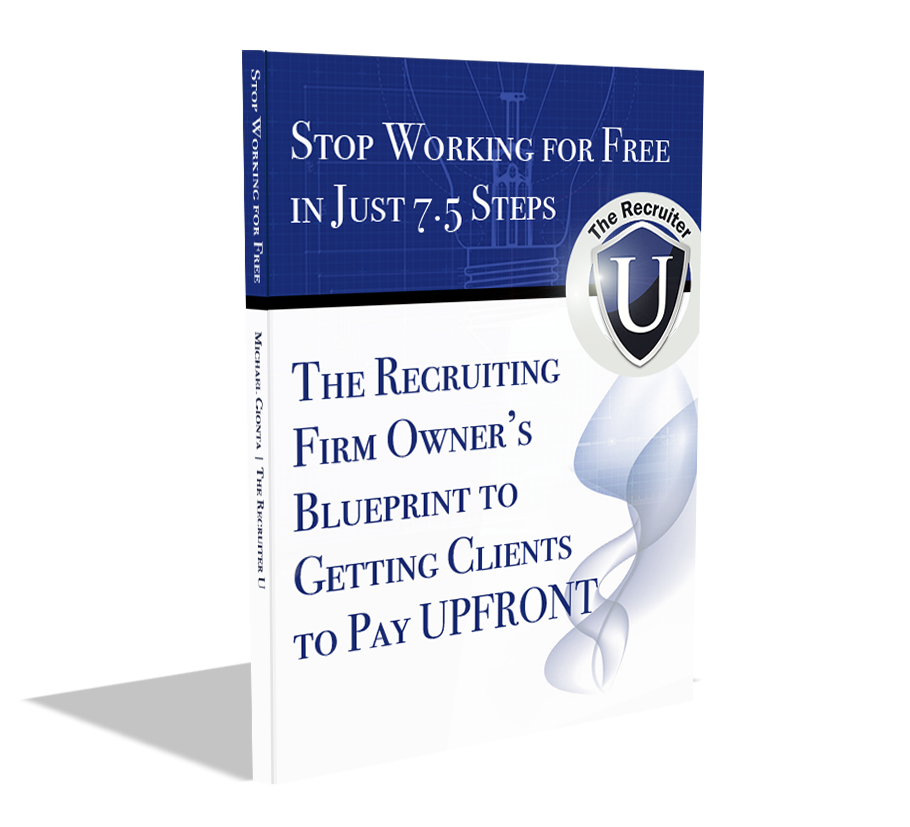 Get Your Free Retainer Blueprint
Stop Working for Free and Learn the 7.5 Steps to Getting Clients to Pay you Money Upfront!
QUESTION: Here in Canada, we are not in a market where we have a plentitude of search assignments to work on. We are an executive search firm offering full fee retained search in the $100,000 to $300,000 market. Our biggest challenge is getting new searches. We...
read more
Free Solo-Recruiter Resources
Learn The 6 Assumptions That Solo-Recruiters Make That Inhibit Their Success And Avoid Them Forever