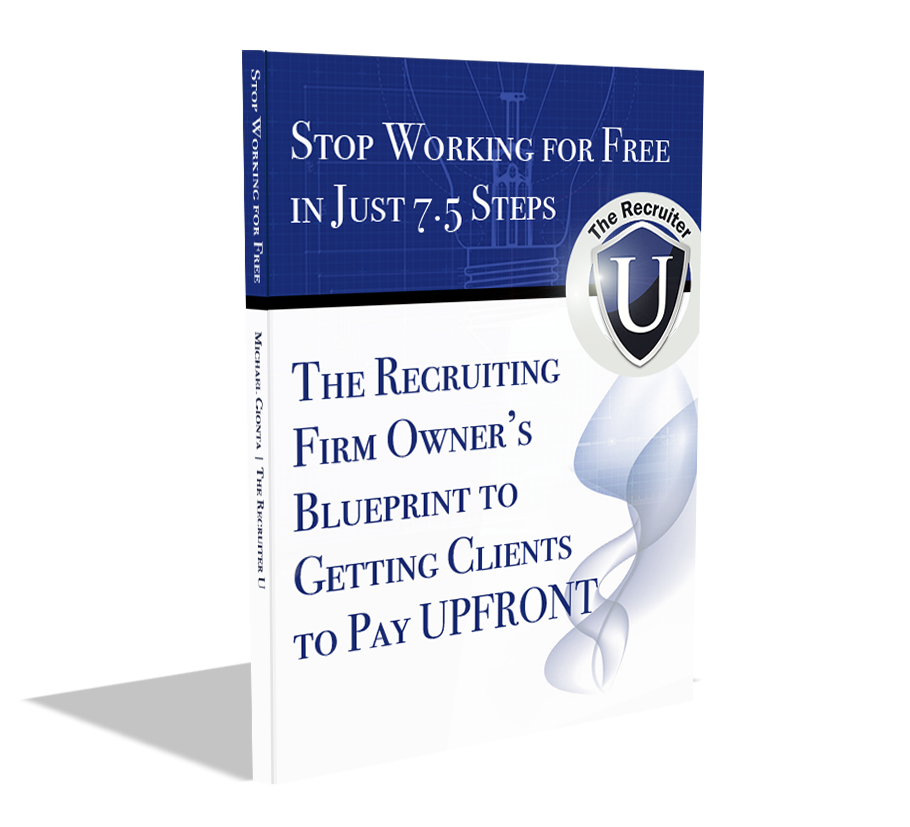 Get Your Free Retainer Blueprint
Stop Working for Free and Learn the 7.5 Steps to Getting Clients to Pay you Money Upfront!
QUESTION: I have been getting stuck lately with some very powerful entrenched chief human resource officers. The problem is we have to present to them, then they present to the hiring managers, and obviously that is not ideal for success. Any newer tips or old...
read more
Free Solo-Recruiter Resources
Learn The 6 Assumptions That Solo-Recruiters Make That Inhibit Their Success And Avoid Them Forever