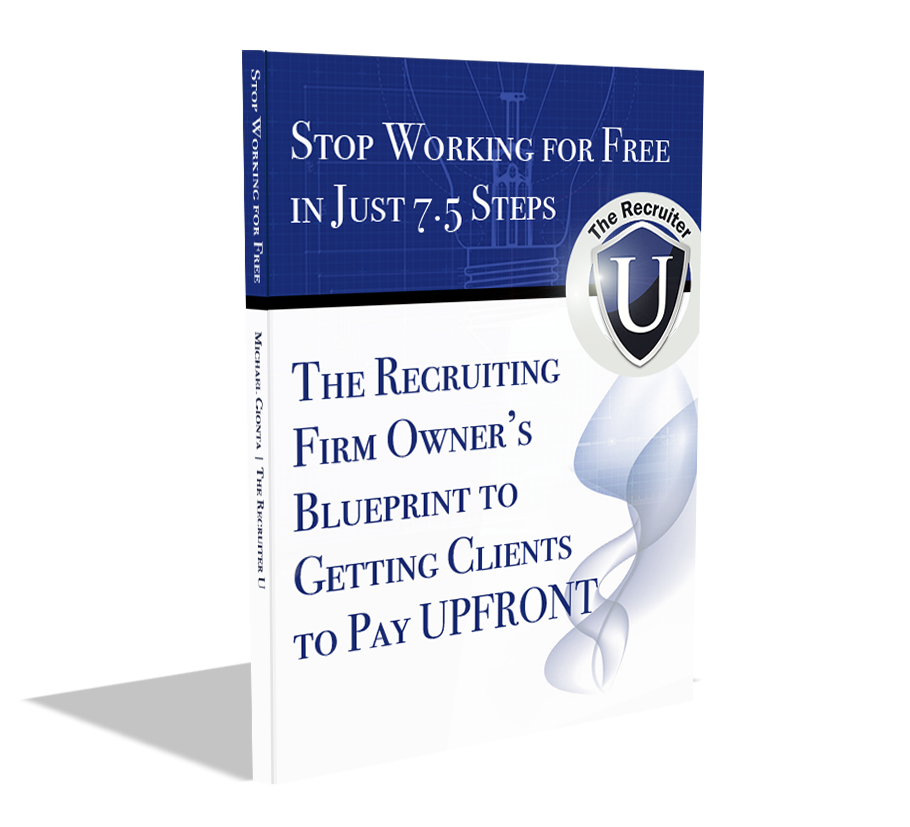 Get Your Free Retainer Blueprint
Stop Working for Free and Learn the 7.5 Steps to Getting Clients to Pay you Money Upfront!
QUESTION: How do you start a retained conversation with an existing client to get them to work with you on retained? - Marilyn, Denver, CO ANSWER: A great question because you did not ask how to sell a retainer because you do not sell retainers. The way to get...
read more
Free Solo-Recruiter Resources
Learn The 6 Assumptions That Solo-Recruiters Make That Inhibit Their Success And Avoid Them Forever