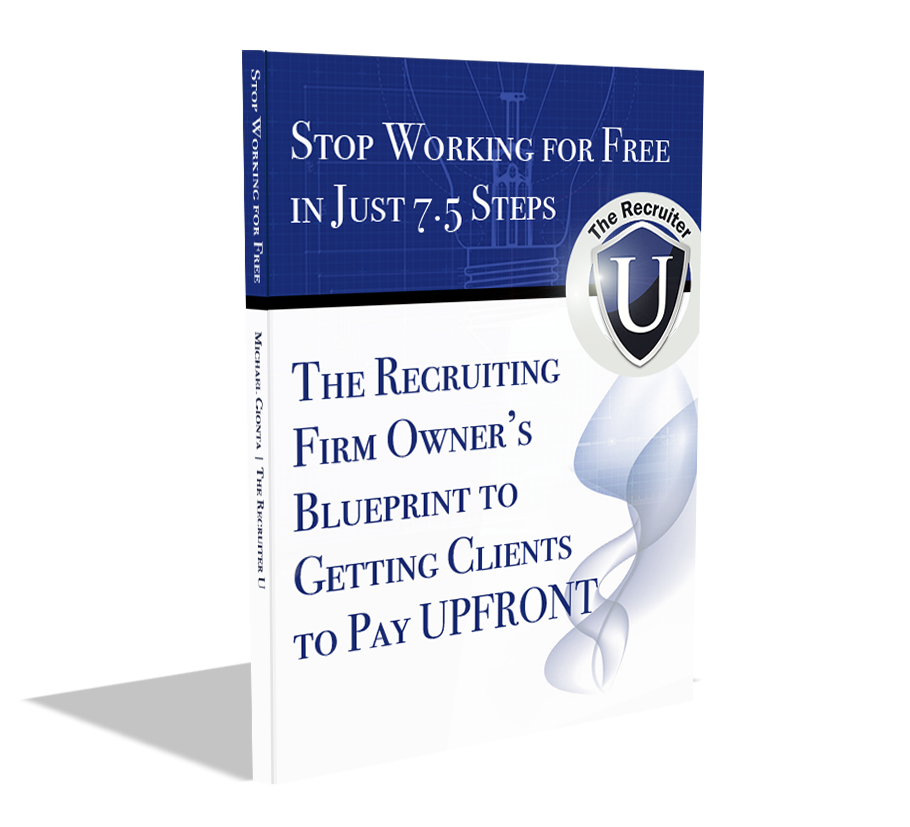 Get Your Free Retainer Blueprint
Stop Working for Free and Learn the 7.5 Steps to Getting Clients to Pay you Money Upfront!
QUESTION: What should you do when a client wants to hire a candidate after the terms of your agreement lapse? The Background Steven has got a client. They make a couple of placements a year and do not have many hiring requirements. Three years ago, Steven sent in a...
read more
Free Solo-Recruiter Resources
Learn The 6 Assumptions That Solo-Recruiters Make That Inhibit Their Success And Avoid Them Forever