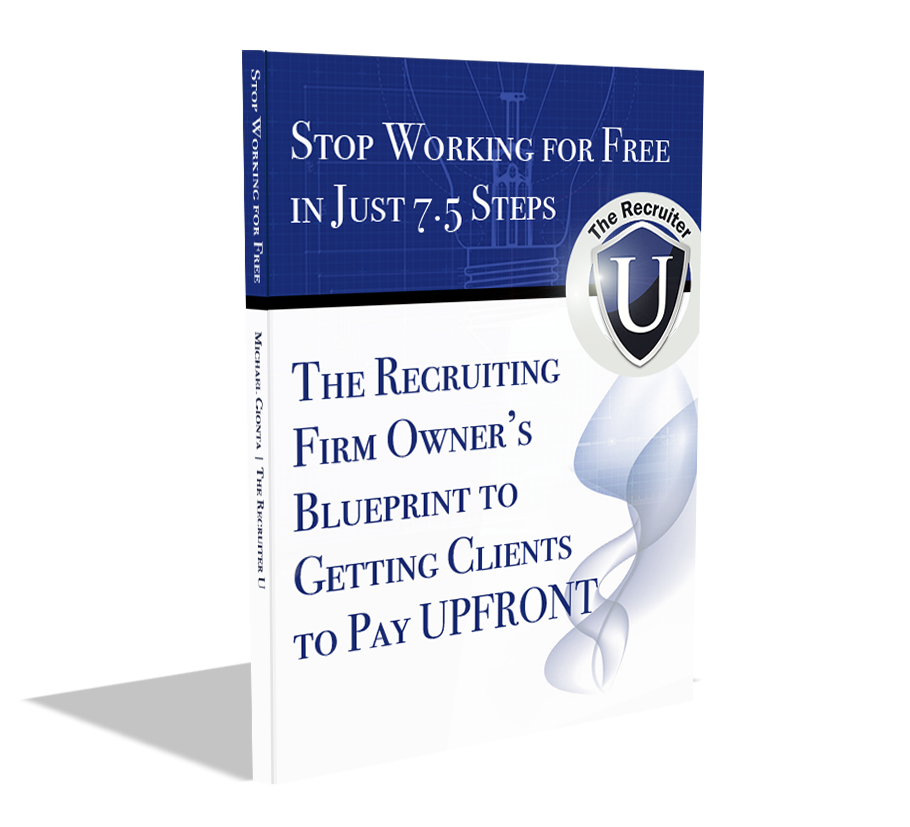 Get Your Free Retainer Blueprint
Stop Working for Free and Learn the 7.5 Steps to Getting Clients to Pay you Money Upfront!
I recently received an interesting question from one of my Inner Circle members, Jacob, who asked me about the effective ways to utilize the service of research companies overseas. This is a great question; many of you may be wondering about it too. To start, I want...
read more
Free Solo-Recruiter Resources
Learn The 6 Assumptions That Solo-Recruiters Make That Inhibit Their Success And Avoid Them Forever