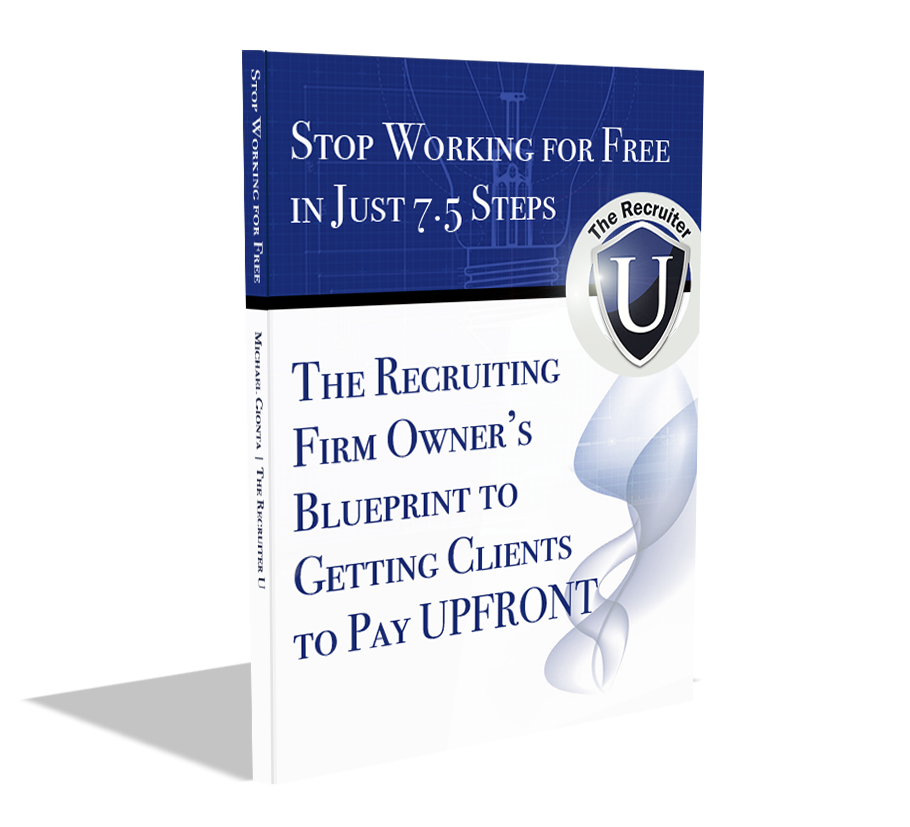 Get Your Free Retainer Blueprint
Stop Working for Free and Learn the 7.5 Steps to Getting Clients to Pay you Money Upfront!
QUESTION: I have a situation where I have a very difficult client, and I have three temps there. One of the temps is a high level 1099 contractor, and she wanted a $15 an hour increase. I asked the client if she would agree, and she refused. The client and...
read more
Free Solo-Recruiter Resources
Learn The 6 Assumptions That Solo-Recruiters Make That Inhibit Their Success And Avoid Them Forever