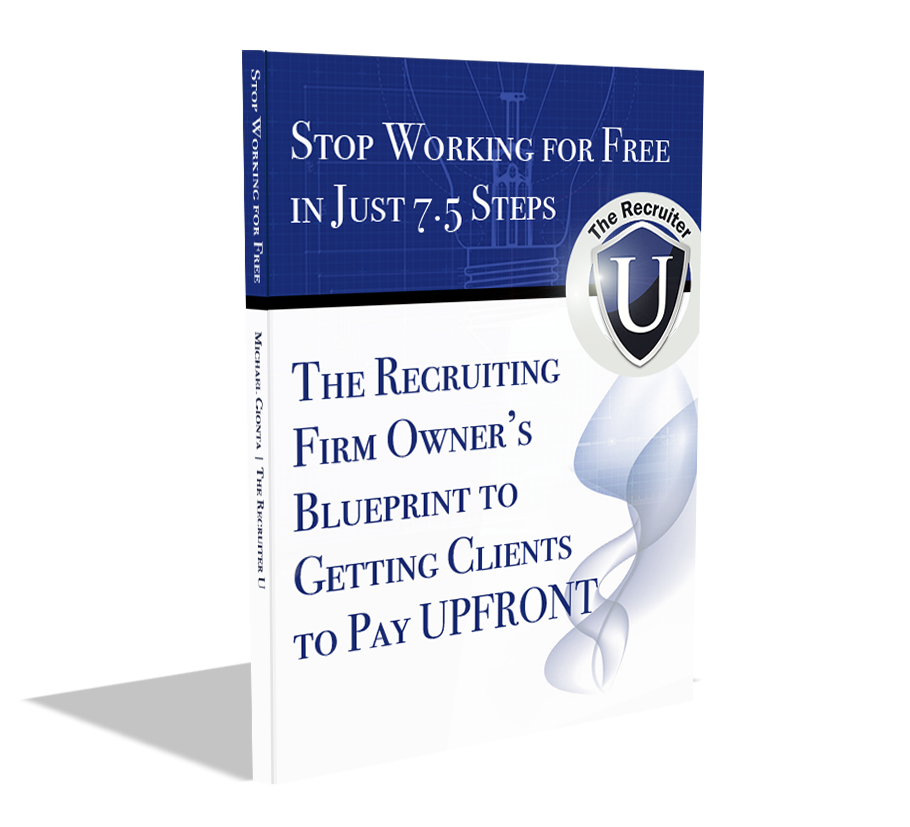 Get Your Free Retainer Blueprint
Stop Working for Free and Learn the 7.5 Steps to Getting Clients to Pay you Money Upfront!
It seems like every time we glance at our news feed, we see chatter about a possible recession or at a minimum, uncertain times. Turbulence up and down, blah, blah, blah. Is it going to happen? I have no idea. But after learning this business in a recession and then...
read more
Free Solo-Recruiter Resources
Learn The 6 Assumptions That Solo-Recruiters Make That Inhibit Their Success And Avoid Them Forever