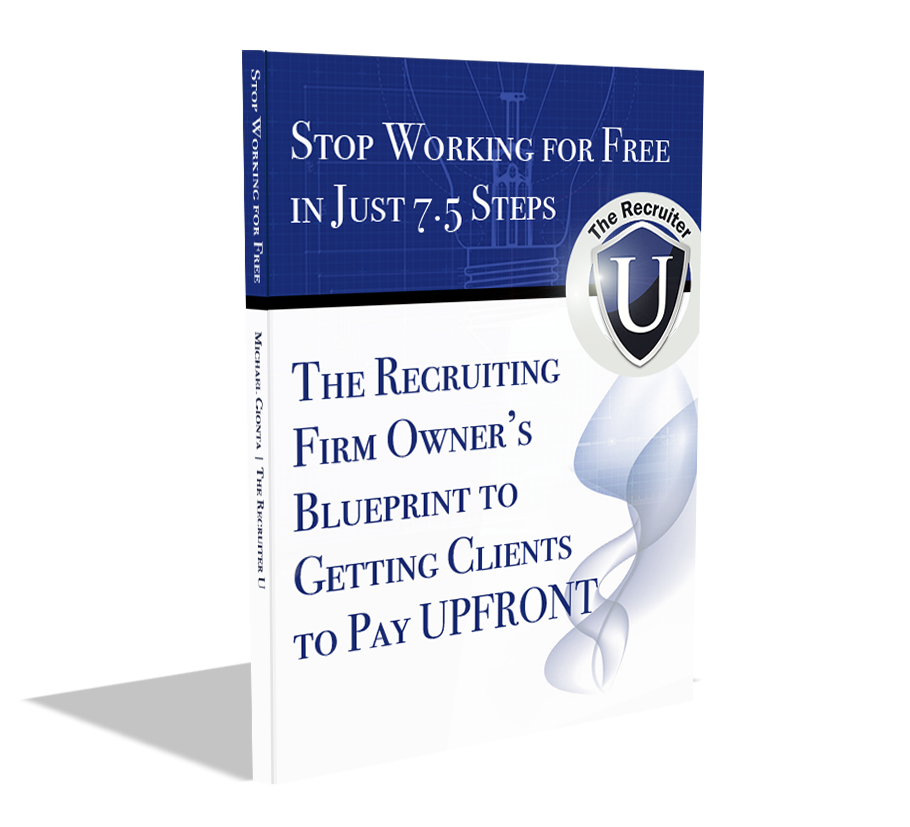 Get Your Free Retainer Blueprint
Stop Working for Free and Learn the 7.5 Steps to Getting Clients to Pay you Money Upfront!
QUESTION: How do you shift a client to want to engage with you exclusively in a more volume-driven market? I work in construction and engineering and want to do exclusive work. I do not want to lose work, but I also do not want to be competing with everyone else...
read more
Free Solo-Recruiter Resources
Learn The 6 Assumptions That Solo-Recruiters Make That Inhibit Their Success And Avoid Them Forever