QUESTION: We are in the final stage of a retained search and have 3 senior candidates described as fantastic following interviews. We indicated to him that he now has a final panel for his selection. He has a top choice in those 3, also mentioning to the last candidate that he was the top pick. All these candidates have several years in one company. The client likes their stability, however, he has had experiences in the past that senior candidate hires who have several years at one company tend to be set in their ways, and he is afraid they will be inflexible and not open to change.
Insist on changing the client's process to the one that they have used before. We have information from the top candidate about all those changes he weathered in his last 8-year stint. We are already talking with references and asked questions about his flexibility. We need to know what would be a 10/10 on flexibility.
Have arranged to talk with the client again to go over some of the questions we can ask candidates that would work to indicate how flexible they are. Any suggestions? – Al, Las Vegas, NV
ANSWER: Goodness! One of the questions I would ask is if I sent you somebody that moved every 2 years you would tell me they were job hoppers. Then we send you people on a retained basis that demonstrate stability, and they are set in their ways.

You have the right thread Al is to really dig deeper on how they have not only necessarily navigated if they are a senior person, how they have led major change, specific examples, not pie in the sky fluffy stuff, but 3 years ago we were confronted with this product becoming obsolete and the way we overcame that was step 1, step 2, step 3, step 4, step 5. As a matter of fact, we faced resistance in the organization because anytime there is change there is resistance.
I still know recruiters that probably do not want to give up their rotary phones, or I cannot afford to spend time away from the office to learn the business. Old school stuff.
But really it comes down to your thread, Al, of knowing exactly, specifically, and precisely how, and having examples of how they have managed change in the past. Then I would challenge the hiring manager. So if we send you people that have a year or 2 and have 10 jobs in the last 15 to 20 years, are you going to then tell us that they are job hoppers and how do we square the circle on this one because this is going to be a loop of perpetuity of frustration.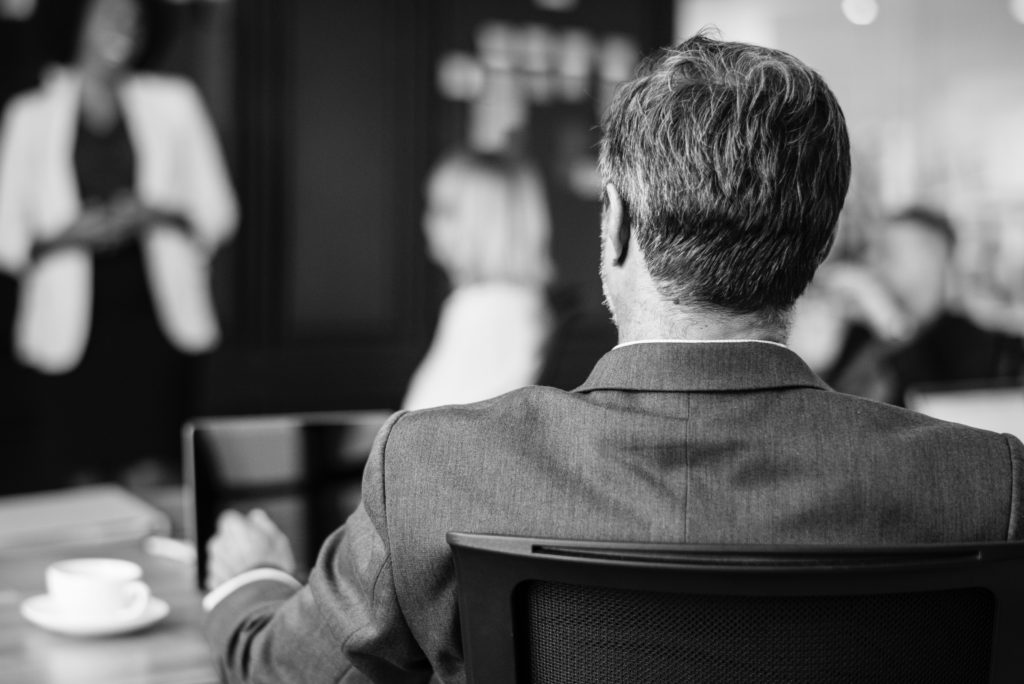 I would also ask the hiring manager how they will know someone when they see him is not set in their ways and is open to new ideas. You want to validate their concern. I understand, I would not want to hire somebody set in their ways, but just because somebody has been with someone for a while does not necessarily mean they are set in their ways.
Again, the easiest way to overcome any objection is to challenge the candidate about that. Then, validate through references what they said about how they managed change is true. With their current company obviously you have to be very, very sensitive. You cannot talk to their current leadership. But is there somebody that they used to manage or somebody they used to work with at a peer level or somebody that has left the company or someone that that individual trusts as a friend within that company that you can use as a reference to validate it, not only for you to do the reference on the person, but also once you have your report on the reference, and I would really be specific in that area of change management, giving the same contact information over to the hiring manager to help them do it. Those are 2 strategies I would use straightaway to help overcome that.
Great question. Thank you.  
P.S. Whenever you're ready… here are 4 ways I can help you grow your recruitment business:

1. Grab a free copy of my Retainer Blueprint
It's the exact, step-by-step process of getting clients to give you money upfront. Click Here.
2. Join the Recruiter Think Tank and connect with firm owners who are scaling too
It's our Facebook community where smart recruiters learn to get make more money and get more freedom.
https://www.facebook.com/groups/therecruiterthinktank
3. Join me at our next event
3x a year, I run a 3-day virtual intensive, sharing the 9 key areas that drive a 7-figure search firm. Click here to check out the dates of our upcoming event:
https://get.therecruiteru.com/emerge
4. Work with me and my team privately
And if you ever want to get some 1:1 help, we can jump on the phone for a quick call, and brainstorm how to get you more leads, more placements, and more time.