Dear Fellow Recruiter and Faithful Reader,
Many of you are drowning in thoughts like "ALL my positions are being canceled", or "no one is hiring right now", etc. What a difference a month makes!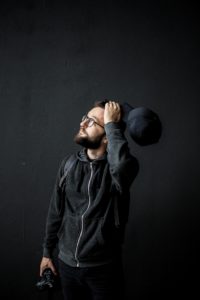 The problem with that is in this mode of 'fear' it is not likely you are taking productive action. If you've stayed in "fear" mode recently you're probably paralyzed. I know. I've been there. I've been through 3 bone-crushing recessions and was very profitable through my last 2.
Why? I pivoted. I pivoted my actions and MOST importantly, I changed the way I thought about the problem. You see, the PROBLEM IS NOT THE PROBLEM! The REAL problem is HOW YOU THINK ABOUT THE PROBLEM!
If you want to see how to change the way to re-orient your thinking If you're looking to become productive in this economy see this video (at NO CHARGE) in our free Facebook group RIGHT HERE! Join the community, again at no cost. Not only can you watch that video there are a few others to help you now as well as the ability to post questions to our coaches as well as the rest of the community.
Best,
Mike
P.S. Whenever you're ready… here are 4 ways I can help you grow your recruitment business:

1. Grab a free copy of my Retainer Blueprint
It's the exact, step-by-step process of getting clients to give you money upfront. Click Here.
2. Join the Recruiter Think Tank and connect with firm owners who are scaling too
It's our Facebook community where smart recruiters learn to get make more money and get more freedom.
https://www.facebook.com/groups/therecruiterthinktank
3. Join me at our next event
3x a year, I run a 3-day virtual intensive, sharing the 9 key areas that drive a 7-figure search firm. Click here to check out the dates of our upcoming event:
https://get.therecruiteru.com/emerge
4. Work with me and my team privately
And if you ever want to get some 1:1 help, we can jump on the phone for a quick call, and brainstorm how to get you more leads, more placements, and more time.