The Main Purpose of the "How to Become a £500k Biller & Build a Multi-Million Dollar Recruiting Business" Intensive
Note: If you are looking for our US-based events,

CLICK HERE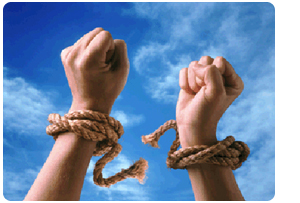 The main purpose of the Recruiter Intensive is to SHOW YOU (side-by-side with me in the trenches) how to create a recruiting business that allows you to dramatically increase the income you earn, to work when and how you want, that gets you incredible results as well as the personal freedom that has alluded you. I will show you how whether you're a solo operator or building an office.
What I teach enables you to live a life of massive personal freedom as it did for me!
The "How to Become a $500k Biller & Build a Multi- Million Dollar Recruiting Business" Intensive was created after it became clear to me that . . .
Too many Recruiting Firm Owners & Solo Operators get burnt out working on the same old LOUSY terms, working through "16 year old" internal recruiters who know of fraction of what they do, working for LOW fees, non-exclusive contingency, etc. These recruiters LOVE what they do but are NOT allowed to by their client! We fix that forever at the Intensive by teaching you the secrets to the top 3 reasons companies will engage you on an exclusive basis, and pay you upfront for the privilege!
Most recruiter's primary way of marketing is leaving voice mails about candidates or their service. Fewer and fewer of these are getting returned. Learn 3 distinct strategies to get clients WITHOUT Cold calling!
Recruiters have no idea how to effectively leverage electronic marketing (emails, social media, Facebook, LinkedIn, Twitter, etc.) to have clients & candidates calling them!
Too many recruiting firm owners hit an income ceiling, and never make the kind of money (or the kind of impact) that they are capable of. They get stuck at one of the 3 plateaus: Survival, Stability, or even Success (yes, their successful, but bored & unfulfilled because they are not clear on how to go to the next level in their business. (hint: it doesn't require more time!)
The model that you bought into when you started your recruiting business is completely unscalable (Hiring 360 degree, full cycle/desk recruiters expecting them to learn a how to market, how to recruit, how to prep, debrief and close… as well as the entire "lingo" for their niche).
Most recruiting firm owners I meet tell me they are lousy managers. That is why I thought too! It is not you as a manager it is the model and the system that are broken!
Does any of this Ring a bell for you???
For the last 10 years, I've been working with a select group of recruiting firm owners, taking them from Stability to Success and Scale. On their terms! One common aspect of my successful clients is they GREW their billings significantly AND TOOK MORE TIME off during the process!!!
The "How to Become a £500k Biller & Build a Multi-Million Dollar Recruiting Business" Intensive is a 2-Day crash course where I will be sharing the very best strategies, tactics and tools to scale your billings, teach you what clients need to hear to get retainers, & even how to scale your recruiting business (this can be done virtually too!). I am going to take a very new approach to teaching and learning and I think you will be in for quite a few surprises.
I'm glad I attended Mike Gionta's Intensive! I learned a bunch. First, I learned I am not tracking the right metrics and how using these the right way is the key to the success of new hires. Also, Mike taught a scalable model and career path I had not heard from anyone else. Lastly, I left with specific tools to hire better recruiters that I can put into my business right away! Rebecca Wareing, CPC, Management Search, Inc. Hartford, CT
Here's Where I Am At With the Intensive
I am offering a limited group of 40 people access to the Intensive . . . for 75% off the eventual price. (I was originally going to make the event much bigger (with 100-150 people), but that just is not feasible — I'll be working hands-on with the recruiting firm owners at the Intensive, and I simply can't work as closely with each participant if I have 100 people in the room).
So I will only be working with a small group.
…40 Windsor
"It's been a challenging year personally, but I've made a serious commitment to Mike's ideas over the last few weeks and can't believe the results! I'm following to the letter what you … have laid before us and all I can say is WOW!. It's like tapping the gas pedal of a Ferrari– 0 to a 200 in a second.I've picked up two high level JO's with 2 new clients in two phone calls using exactly what you and John have recommended. This program is almost frightening it's so good. I'm getting my enthusiasm back and working on attacking my desk precisely how you recommended.
Mike, if you were here I'd kiss you right now! (just kidding!!)" Jim Jocek, Amblewood Search Group, OH
What We Will Cover at the "How to Become a £500k Biller & Build a Multi-Million Dollar Recruiting Business" Intensive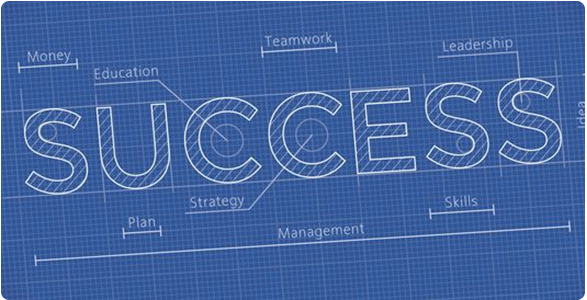 The Intensive is, quite literally, an Intensive. And over 2 hard-working days, you and I will be installing the models and strategies you need to help you escape the time sucking aggravation of constantly researching who to call on your own, cold calling clients, getting routed to HR, hiring new recruiters only to see over 90% of them leave with a hole in your wallet.
I will show you how to identify great clients & great recruiters, and how to join the top 5% of recruiting firm owners out there.
In fact, several of my Peak & Platinum Coaching members will be in the room as well, as I take you behind the scenes in my business, and unpack the system for scaling a recruiting business quickly . . . and turning it into a successful lifestyle business.
We will ONLY be teaching the Intensive to the 'First 30′ members on how to build a Freedom Based Business.
I've been in the recruiting industry for over 20 years and always struggled with making my marketing calls. Mike's teaching really showed me some different ways to do marketing that were much more consultative and it made it much easier to make the calls. I recently used one of Mike's marketing strategies to the President of a company and this led to a conversation where I made my highest fee ever! Thank you for what you are doing to help recruiters continue to grow and be successful!" Cori Sachis
Here is just a "taste" of the Key Components of the top 5% of Recruiting Firms we will be covering in our 2 days together:
Business Development & (REAL) Marketing
How to Get Clients calling YOU and how to work with you so that you get paid on EVERY search!

2 Specific strategies to get prospects calling YOU with openings!
What clients need to hear to write you a check BEFORE you make your first recruiting call!
Marketing strategies that make you the "go to" recruiter in your niche
How to use Social Media (and outsource it inexpensively) to create a brand for you as a solo operator or for your recruiting business leading to clients & candidates calling you!
Why your web site probably stinks! (hint: it looks like everyone else's!)… and how to fix that quickly!
What you can do NOW to stop being viewed as an "annoying vendor" who's "not on their list" and evolve to a true trusted adviser who's calls are returned!

The Business Model
Why the traditional Recruiting Firm Model is COMPLETELY broken and Sucks the Life Out of You Leading to Failed After Failed New Hire. Learn New Models to Return to Sanity (and how to build a REAL Recruiting Business!).

How to create an "Apprenticeship" program where new recruiters learn their roles in a (time & market tested) way that accelerates their learning and production, & retention. (Solo operators, pay attention, this can be done both virtually and part time!)
How to get off of your desk (if you wish) without worrying about production!
How & Where to Find, Identify and Assess Your Future $1mm Recruiter!
Using outsourced research to liberate 3-5 hours EACH day!

Training, Development & Retention
Whether you're a solo recruiter or building an empire, if you want true freedom, you need help! Whether it's in an office or outsourced one needs to develop themselves first then their team.

How to Train on Onboard your New Associate/Apprentice to get them producing quickly and stay with you.
The critical first 90 days of development. Mess this up and you just flushed 3 months of time and salary/draw down the drain!
How to Lead and Manage Yourself as well as Your New Future Super Star Recruiter (as well as your existing recruiters) to $1mm in Production!
Replicable systems to keep your team on track without you having to tell them to "get BACK on the Phone!!!!"
How to vacation anywhere for 2 weeks, have production INCREASE and NEVER check in with the office (this happened in my office and I'll show you how to also at the intensive!)
Ongoing Systems to Maintain & Raise Your/Office Production that do NOT Require You to be Present!
Learn true leadership and what it is like to have a "real business" instead of a practice where you are completely responsible for the revenue production.

Business Planning & Systems
Business/Daily/Weekly Planning and Operations for both Solos & Firms that want Scale.

Going from "Roller Coaster" Revenue to Predictable Income! The Recruiting Business Key Performance Indicators. How to track them painlessly and use them to accurately forecast placements!
How to STOP all those distractions! … Time Management & planning for the distracted recruiter & owner!
The art of focus and why you lack discipline.
How to construct easy & effective Annual, Quarterly, Monthly, Weekly & Daily plans!
You leave with a COMPLETED PLAN for the next 12 months and a project plan for the next 90 days… so you don't have to put it all together AFTER you get back to your office.

Where: TBD
When: TBD
Do you have questions??? Call us at (860) 200-7153
"I attended Mike Gionta's boot camp. Frankly, I was worried about taking time away from my office, but I am so glad that I did! In those two days Mike walked us through step-by-step his hiring system that yielded him big billing recruiters.
Honestly, Mike's model is very different from what I have been taught in the past that led to many failed recruiters, lost draws and salaries. You will learn a system that will show you how to find the winners, how to get them to say 'yes', get them productive quickly and how to create a defined career path for them! Mike taught so much, I'm going to the next one to build off what I learned the first time!" Jon Littman, President, Genesis Search, Philadelphia, PA
Is it right for me?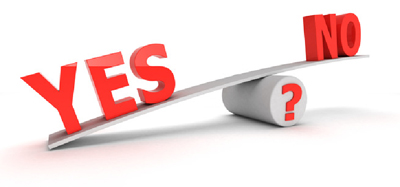 You are passionate about what you do. However, you may be newer to the business or a veteran who has reached a plateau. You may also be a bit burnt out and frustrated by all those companies that gave you assignments and don't get back to you, waste your time and suck the life out of you.
Maybe you're frustrated because, like me, you thought you didn't know how to hire and train recruiters. You think you're a bad manager. It is probably not true. You were probably taught (like I was) the wrong way to hire and train.
Placements may seem like random events, and you are feeling the stress of how to prioritize the myriad of tasks your business needs doing. You are always wondering where those in the top 5% "find the time" to get everything done.
What you want is a CLEAR PATH with simple steps that feel achievable, even when time is tight. Whether you simply want to grow your own personal billings or develop your office, you want a plan that honors your strengths, increases the respect you get from your clients, and gives you clarity in execution from the moment your feet hit the ground every day.
Most of all, you want to feel you're doing the right things to get your business moving forward on a solid, reliable foundation, and to see your income increasing significantly in 90 to 120 days or less! You want a business where you can earn more while working less. You want a business that can run without you there. Does this describe you?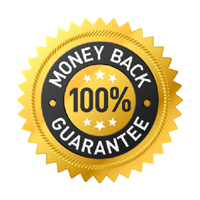 NO RISK GUARANTEE: If you are not THRILLED with the content at the end of the first day, simply share that with us and we'll give you a 100% REFUND.
Also, for the next few days, you can enroll during early registration and spread out the payments to 2 installments of only $340 USD (~£250) each! Eventually this will go to 2 installments of $697 USD so SAVE by enrolling now!

Where: TBD
When: TBD
Do you have questions??? Call us at (860) 200-7153
I brought Mike out to Colorado to speak to the Rocky Mountain Association of Recruiters (RMAR). Mike has an uncanny ability to bring clarity to this recruiting profession and his content is second to none. He presented a topic geared towards business development and creating six figure client accounts by providing outstanding service – he was spot on! The feedback has been tremendous and we were so fortunate to have him speak to us. Mike is definitely one of the top trainers in this industry and an all-around great guy." Ken Dropiewski, Vice President-Educational Programs for Rocky Mountain Recruiting Association, CO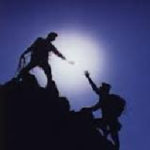 "So Mike, where exactly will I be once
I complete the Intensive?"
My Answer: You will think like success, because…

You will see very clearly that much of what you've been taught is counter to what it takes to excel this decade. And that THAT IS the reason you're not yet where you want to be.
You will stop allowing "clients" to tell you how to do your job and on what terms, because you will have the tools to turn them around or at least identify the ones who will waste your time in advance!
You will identify the many "time leaks" in your day that are absolutely crushing your performance and sapping your motivation. (I'm going to help you through this.)
You will be clear on your next steps to grow your business, based on the lifestyle YOU want. (There are no "shoulds" in this program!)
You will be an absolute "force to be reckoned with", because you will not only KNOW the value you bring to the market, you will have a system to deliver it. (And THAT IS the kind of confidence that prospects and your team are desperately seeking.)
You will replace money-fear & revenue uncertainty with a system for predictable income … and self-doubt with personal freedom.
You will realize that everything that happened in your past is just that. You will leave with a clear choice and a clear path to a freedom based business.
You will have a step-by-step action plan for growing your business, activating your marketing, getting retained/engaged clients, as well as hiring recruiters so that you can Live the way you dreamed about when you opened your business!


Where: TBD
When: TBD
Do you have questions??? Call us at (860) 200-7153
See what more of our clients have to say:
When I wanted to start growing my business I decided to hire Mike Gionta as my business coach. I have had UNBELIEVABLE success working with him in our group. I more than doubled my revenue the first year working with him from about $370 k in revenue to OVER $800k! Mike taught me the right way to bring on my new hires which ramped them up quickly and cost-effectively. Mike, I can't thank you enough for the help you've given us!" Jordan Rayboy, Rayboy Insider Search
"I appreciate your input and guidance as well as the huge mass of useful tools and information I am using right now to grow my recruiting business. The Recruiting Blueprint program delivered a step-by-step process I can use and am using in my business right now. As a matter of fact, one specific call with Mike provided me so much insight that that one call ALONE justified my investment in the entire program! Also, revenues are up 78% since I started working with Mike!!! I would highly recommend the program to any owner serious about growing their business." Jeff Harris, Jeff Harris and Associates, Greensboro, NC
"I used to be completely frustrated by 'guessing' when placements would occur, high turnover in my office, and generally not being able to scale my business. No more! My participation in TheRecruiterU's program provided me with the information I needed to scale my business. It is as simple as following a recipe, all the steps are provided! We are going to have our best year EVER, having grown over 34% to hit $1,000,000 thanks to what I learned in the Blueprint!" Julie Rupenski, MedBest Recruiting, Clearwater, FL
Disclaimer: Every effort has been made to accurately represent our program and its potential. Any claims made of actual earnings or examples of actual results can be verified upon request. The testimonials and examples used are exceptional results. It does not apply to the average purchaser and are not intended to represent or guarantee that anyone will achieve the same or similar results. Each individual's success depends on his or her background, dedication, desire and motivation. As with any business endeavor, there is an inherent risk of loss of capital and there is no guarantee that you will earn any money.
Cancellation Policy: Just like with concert tickets, registrations to our events are non-refundable given the limited seating available. However, you are welcome to transfer your registration to someone else who will benefit.