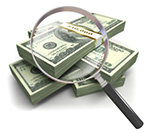 Last fall I had a fantastic interview with recruiter, author, executive coach and big biller Carolyn Thompson and wanted to share a few quick take aways she shared in the interview that you can use RIGHT NOW to increase your productivity!
On Motivation:
When Carolyn's recruiters or coaching clients lack motivation the first place she looks at is their goals.  Do they have any?  Are they real?  Are they forgotten?
Generally, when we're not motivated we are NOT working toward something specific that gets us excited!  We are simply drifting through the day, drifting hour to hour and recruiting call to call.
Solution: Define specific things you working toward and know when you will get them.  Don't get caught in the trap of assuming these have to be material things.  What would your ideal lifestyle, community involvement, time with your kids look like if you had no limits?
Inner Circle Members last fall heard Carolyn's goal setting philosophy in significantly more detail.
One Business Development Technique That Brought in MORE Clients:
When I asked Carolyn for the most effective technique she used this year to bring in more recruiting clients she happily shared it.
Here is her secret technique that floods her with searches:  She and her team built a plan targeted at calling two former clients a day they hadn't spoken to in at least the last two years.  Some of these contacts had changed companies. some were still there.  All of them were glad to hear from them!
This one technique led to dozens of new assignments, most either engaged or exclusive!  This is one simple strategy any one can incorporate into their plan right now.  Think about it, these will be friendly "warm" calls ideal for getting you started in the morning…. especially on those days where the phone weighs 100 pounds!
Get the complete interview with Carolyn with more detailed strategies you can use on CD mailed to your office by giving the RecruitU's Inner Circle membership a no obligation test drive.  Check it out HERE.  Put "Carolyn Interview" in the Special Instructions for the BONUS interivew.
On Getting More Client Control:
To insure you are dealing with the person who will ultimately make the hiring decision and to set the expectation of how you are going to work together ask this question while qualifying the search:
"Tell me about your level of participation in the employment process."
The answer and your ability to negotiate the process  will help you set an expectation of working directly with the hiring manager in a timely fashion.
My members in TheRecruiterU's Inner Circle received the complete, detailed interview on CD last fall. Curious about membership??? I'll give you an ethical bribe of $488 in FREE training products just to give us a no obligation test drive.  Enroll in the club now and you'll get the interview with Carolyn as an EXTRA F>REE BONUS valued at $97!!!. Check it out HERE  and Enter "Carolyn Thompson" in the special instructions for the EXTRA bonus!