QUESTION: A couple of recruiters called me to see if I was hiring. I know I need to do things differently and start from ground zero, so I do not have the budget to hire full-time. She is still willing to work with me, but I fear hiring on 1099. I have never trained or onboarded a team leader. I have not been following up with leads. I have been frozen in overwhelm and fear because I cannot imagine getting new business and having an even tighter schedule. I know I need help. I cannot wear another hat. I'm solo. Afraid this will fail miserably, which is not an option for me. What do I need to do? Where do I need to start? How do I train myself to embrace hiring my first employee with a lack of cashflow? Please help. Thank you. Jesse.
First, breathe.
What I invite you to do is attend our event this month. Change your calendar. Again, this is perfect for somebody with a cash flow issue because the event is free. We'll work together for five days to help you build a money mindset that puts you in "flow" with more than enough time. You'll leave with the tools to get out of overwhelm so you can grow your business, Work LESS, and have MORE Fun.
We Were Taught The Wrong Way to Hire and Onboard Recruiters
There is a right way to hire and onboard recruiters. Most of us, including me, were taught the wrong way. And I bought a franchise where they were supposed to teach you systems, but they have a very old-school model of hiring recruiters that assumed hiring was a numbers game where most people would fail. When I was in my recruiting business, I was 26 or 27 years old, and I went through $40,000 doing it the wrong way, all of which was debt, so I was screwed. Then I figured it out.
We will not discuss the hiring and onboarding process much at the event this month. We are going to talk about the mindset around hiring and onboarding. Here is the key thing you need to know to get into a great cashflow situation. Start approaching it with an attitude of investment vs. expensive.
Righting the Ship – Metrics for Improving Cash Flow
I understand cash flow is tight. You may not hire somebody in the next 30 days because you need to right your cash flow ship. I get that. If your average fee is $25,000 (or insert your average fee). 8 interviews to make a placement. That is $25,000 divided by 8 is a little more than $3,000. You need to look at every interview you arrange as $3,000 in revenue.
I have studied this for 25 years. Metrics is a beacon that has never failed me and my company, as a recruiting firm owner, any recruiters, including recruiters that do not work for me, and the hundreds of clients we have had that have trained on this. It has never ever not worked.
Everyone's ratios are different. I am not saying everyone is 8 to 1, and everyone's average fee is $25,000. Of course, that is not true. I am saying, Jesse, if you know what the numbers are, use some of the stuff from the beginning of this call and get precisely clear on what you want, what the revenue needs to be for you to be able to exhale from a cashflow standpoint, and then execute to those targets.
Money Mindset for Recruiters
We will go into more depth on the metrics next week because knowing your metrics is such a massive part of the Money Mindset for Recruiters. You cannot just sit on the couch, send a $1 million biller, and hope it falls through the ceiling. You have to take action, but it is taking the right action, in the right order, in the right way.   
Start with the 5 Day Money Mindset for Recruiters Challenge. If it makes sense, we will show you later in the week how you can continue the journey with us into the work to ensure you can install all these systems in your business. But the #1 thing is if you and I never spoke again, Jesse, get crystal clear on what you need to do every week to arrange 2 to 3 interviews and start executing to that, and in 90 to 120 days, your cashflow issues are all fixed.
The reason it takes that long is placements have a gestation period. Even if I start arranging 2 interviews a week this week, one of those interviews may become a placement. The odds are 8 to 1. Sometimes we arrange 20 to 25 interviews, and we do not make a placement, but we arrange 4 more interviews and make 3 placements. It is a ratio of 8 to 1. It is not every 8. If you start arranging interviews today, you all know there is the first interview, the second interview, the third interview, an offer, and an invoice period, which is why I say 90 to 120 days.   
Next Steps
I hope to see you at the event, Jesse, where we will have open Q&A every day too. Daily activities, weekly first-time interviews. Jesse, if I am you for the next 8 weeks of my life, that is my only focus.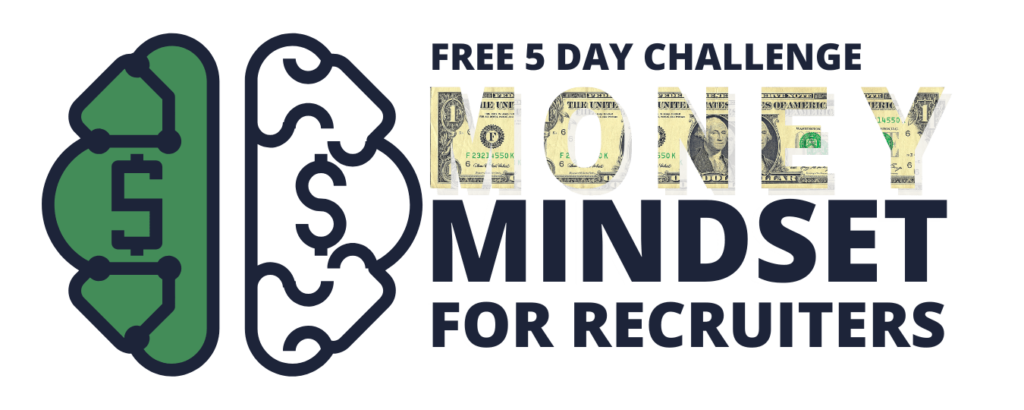 P.S. Whenever you're ready… here are 3 ways I can help you grow your recruitment business:
1. Grab a free copy of my Retainer Blueprint
It's the exact, step-by-step process of getting clients to give you money upfront. https://get.therecruiteru.com/retainer​
2. Join the Recruiter Think Tank and connect with firm owners who are scaling too. It's our Facebook community where smart recruiters learn to make more money and get more freedom. https://www.facebook.com/groups/there​​…
3. Work with me and my team privately
And if you ever want to get some 1:1 help, we can jump on the phone for a quick call and brainstorm how to get you more leads, more placements, and more time. https://get.therecruiteru.com/scale-now​
Latest from TRU