What is the best way to keep organized as a recruiter?
The Importance of Specificity in Recruitment Metrics
I am giving you my general experience of people that are not clients of ours when they come to us and the help they need. They might have a billing goal, but if it's $300,000 and I'm like, what do you have to do every day to hit that goal? I need to talk to candidates and clients. No, no, no. How many statistically do you need to talk to? How many interviews do you need to arrange, job orders, per month, per week? So, 95% of the people we get in contact with do not know the answer.
Crafting a Metrics-Centered Plan for Success
One, you get the answers. What are the exact, specific, and precise metrics you need to hit your billing goals? There are exact, specific, and precise metrics.
Two, you build your plan around those metrics. Let's use a conversation I had earlier. The person needed 4 marketing presentations and they needed 8 recruit presentations to hit their $300,000 billing goal.
Do I need to hire a researcher?
Do I have a list prepared?
The Power of Daily Conversations: Getting Clarity On When Your Day is Done
Now once I hit my 12 conversations, Monday afternoon, 5:30, I'm like, I'm done for the day. I don't care if a deal blew up today, if I got a job order, or if I arrange an interview. I talked to 12 people. Because I know if I talk to 12 people every day, by the end of the week, I'm going to have a search assignment and I am going to have 2 interviews. If I do that every week, I am going to have $300,000 to $350,000 billed. That is the best way to get organized and keep organized.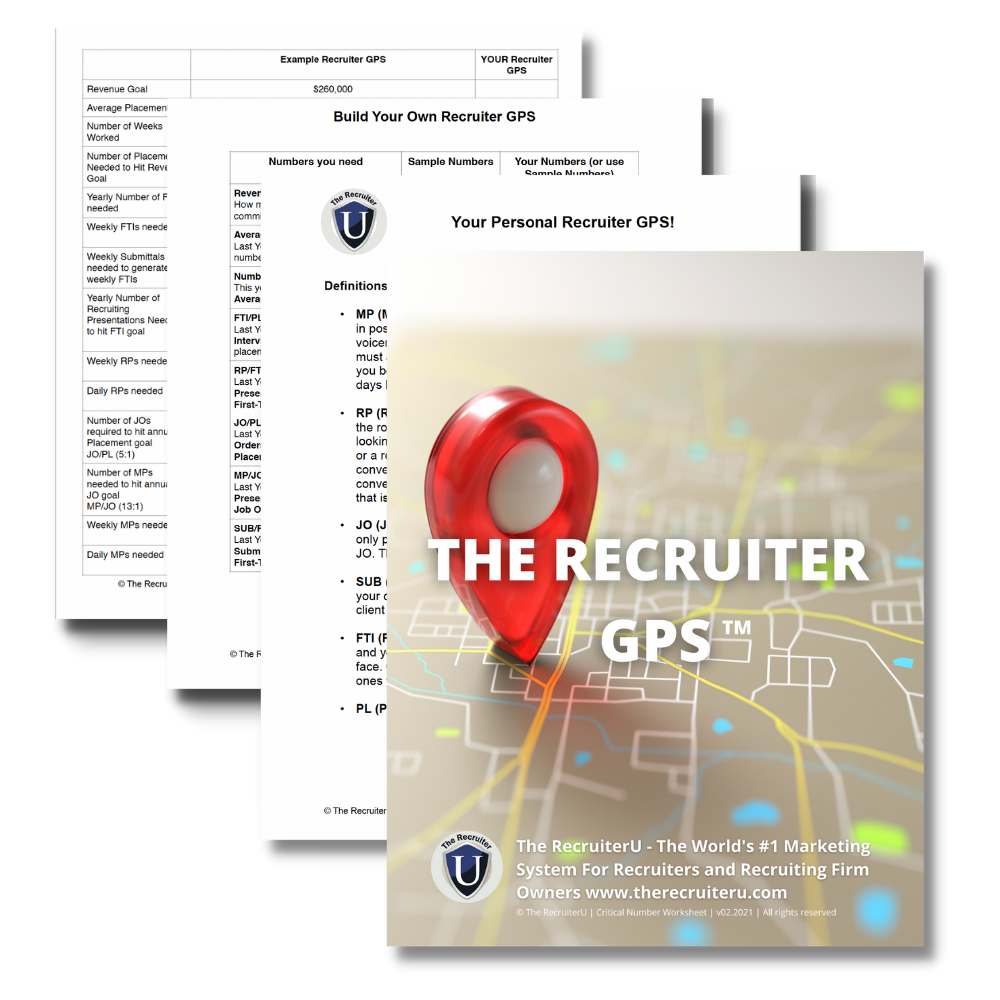 Why Lack of Organization Often Signals Lack of Focus
When I see lack of organization, I generally see lack of focus. When I see a lack of focus, I see a lack of a clear outcome and with time, measured achievable goals, and that is where the metrics part is.
If that is something you want help with, that's one of the things I think we are most brilliant at. You want to get a hold of Priscilla on our team, Priscilla@TheRecruiterU.com and go, hey, what does your program look like? I want to really get organized as a recruiter, and I want to put all these things in place. That is where you start. Clear desire, back that into a number, back that number into monthly and weekly and daily activities.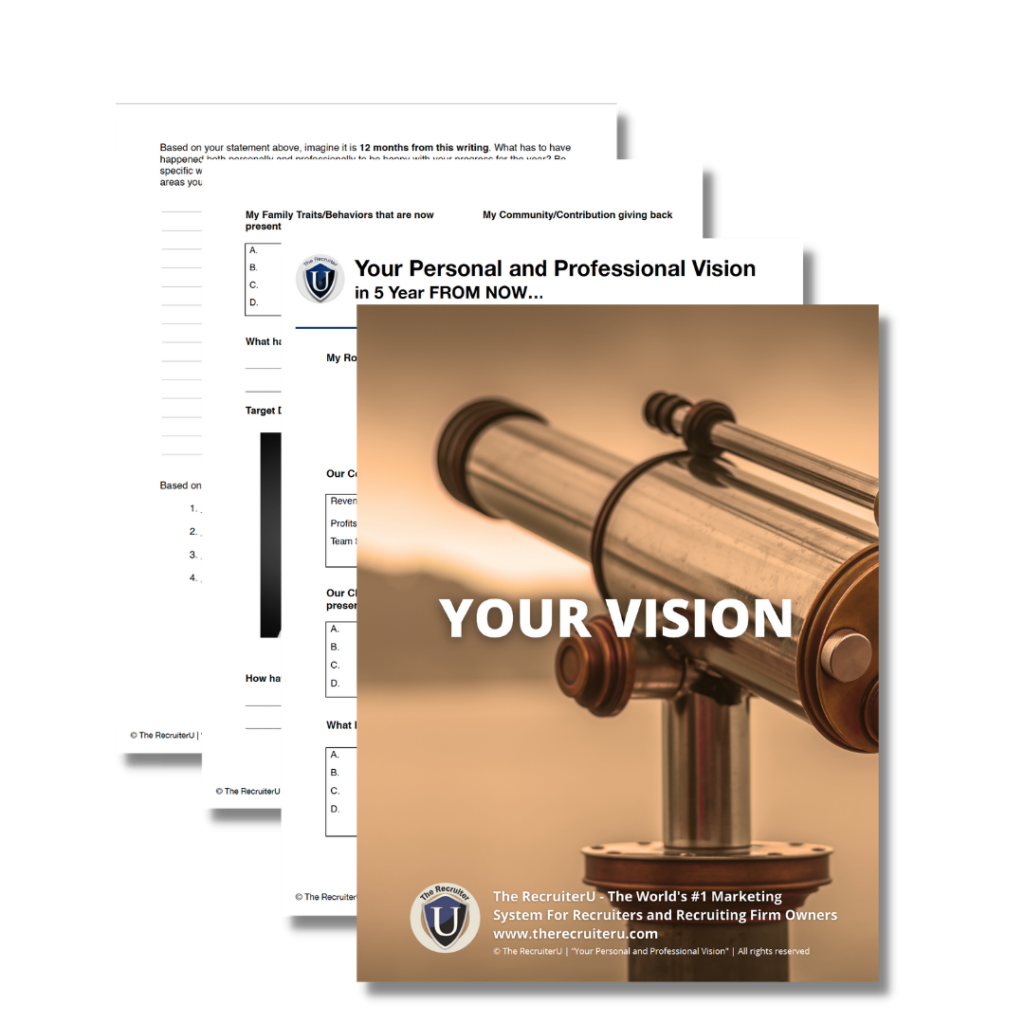 P.S. Whenever you're ready… here are 4 ways I can help you grow your recruitment business:
1. Grab a free copy of my Retainer Blueprint
It's the exact, step-by-step process of getting clients to give you money upfront. https://get.therecruiteru.com/lm​​
2. Join the Recruiter Think Tank and connect with firm owners who are scaling, too. It's our Facebook community where smart recruiters learn to make more money and get more freedom. https://www.facebook.com/groups/there​​…
3. Join me at our next event
3x a year, I run a 3-day virtual intensive, sharing the 9 key areas that drive a 7-figure search firm. Click here to check out the dates of our upcoming event. https://get.therecruiteru.com/emerge​​
4. Work with me and my team privately
And if you ever want to get some 1:1 help, we can jump on the phone for a quick call and brainstorm how to get you more leads, more placements, and more time. https://get.therecruiteru.com/scale-now​
Latest from TRU