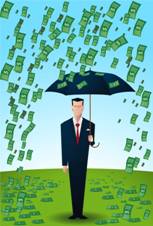 According to most Recruiting Firm Owners I speak with March and April had VERY strong activity levels with more Job Orders, interviews arranged and, even PLACEMENTS!
To keep your momentum going, I recently hosted a complimentary 35 minute teleseminar to share 6.5 Strategies you can Implement (audio link below) now to EXPLODE your revenues at Little to NO Cost to your firm… just some simple, practical ideas overlooked by most recruiting firm owners.
NO REGISTRATION REQUIRED!
Here are just some of the ideas I discussed:
How to Hire New Recruiters Now and Where to Find them!
The Importance of Recruiting Metrics — what you do to Avoid the Ups and Downs of the Business.
Builiding/Re-Buildin Your Recruiting Firm Now, Why You Have a GREAT Opportunity.
Recruiter Time Management and Planning Tips to Get More Hours out of Each Day.
The Mistake we ALL Make and How to Avoid It!!!
TO ACCESS THE AUDIO, CLICK THIS LINK NOW…