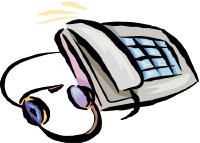 I just completed the first day at The Recruiting Firm Owner's Tele-Summit and I thought I would share with you some tips shared by our speakers you can use in your recruiting business today.
In the keynote session I shared the #1 reason recruiting firms fail… and it's LOW Activity levels.  Fix this problem first in your operation.  I have seen no firm with activity levels at the right level fail. PERIOD. Hone in on the key recruiting metrics and execute to high, specific presentation targets.
I also shared why most of the recruiting industry is filled with smaller firms of a billing manager and 2 to 3 recruiters.  Billing managers are pulled in many different directions and need to have monthly, weekly, and daily objectives for the growth of their business, not just the daily fire fighting we all put up with.  Net, net you need strong recruiting business plans that have defined executables.
Lastly, I shared my philosophy on hiring and onboarding and a number of ideas that will reduce turnover and increase productivity of your new hires.  Here is one key tip:
Begin to manage expectations of your potential new recruiter in the interview process of what EXACTLY you will expect of them.Neil Lebovits shared a number of ideas on how to use internet marketing to get clients calling you.  The key take away is stay in touch with them via special tips on hiring.  Add value between your calls with valuable content to them to keep top of mind awareness.  He shared a number of ways to do this via blogs and newsletters.  The key takeaway is to stay in front of your prospects between calls.
Mark Whitby's session was loaded with specifics on managing high performance with your recruiters without being a micro manager. The KEY takeaway here is to set weekly coaching meetings that can be as short as 15 minutes with your people to manage Key Performance Indicators (recruiting metrics). He shared how to set the agenda for these meetings and a fantastic follow-up system to insure performance stays at a high level.
You can still register for the Recruiting Summit.  Yesterdays (and everyday's calls) are recorded so that you can listen on YOUR schedule or live, whatever suits you.  Register at www.TheRecruitingFirmOwnerSummit.com now and get more of the "dish" from yesterday's presentations.