QUESTION: What are some factors now that I need to take into consideration in how to do succession planning? – Gary
ANSWER: If you want to sell your business, and I will just include succession planning since that is one of the options, you need to be at least three years out, meaning if it is 2021 now, this would be an objective at the earliest for 2024. You want to be able to take steps now.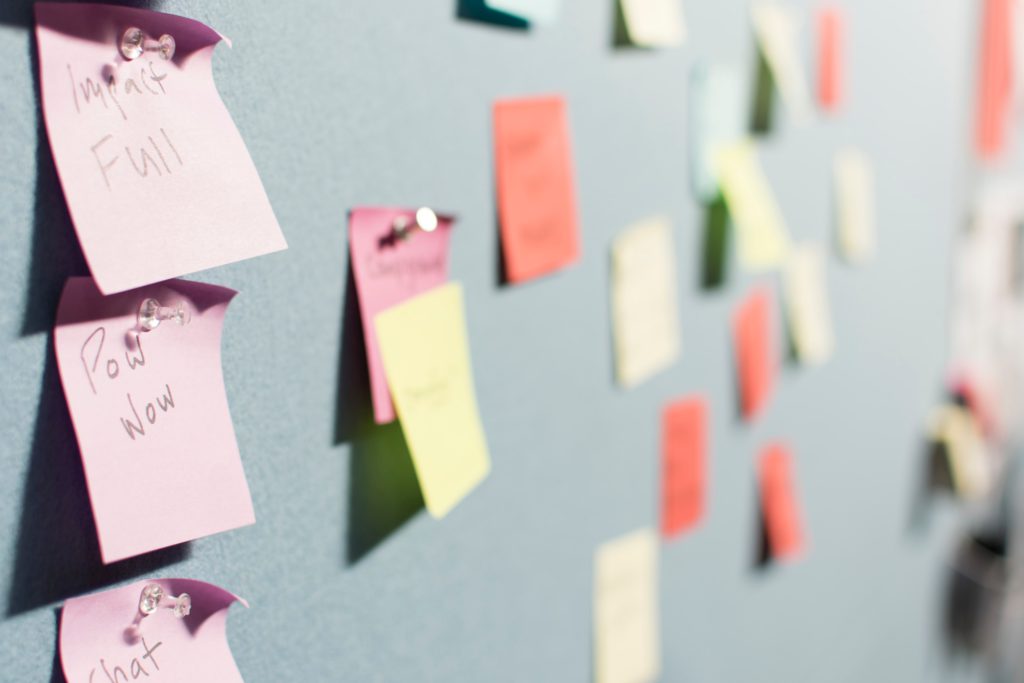 Buyers look for the same elements needed for a successful succession with one of your employees. If you sell to one of your employees, you will probably have to rely on a residual income stream and make payments after you leave. I have just seen many of those with fellow owners blow up because there were no systems to support the person who bought the company. Let's assume an outside buyer because all this applies to an inside buyer too.
Buyers want systems and to see how the business generates revenue. They want to know more than we call hiring managers, then we call candidates, and we take through a process, prepare them, close them, and that is how we make placements. That is not a predictable revenue-generating system. You need metrics or KPIs.
Buyers want to see exactly, specifically, and precisely:
How many marketing conversations does it take to get a job order?
How many job orders do you need to take to make a placement?
What is your average fee?
How many candidates do you have to talk to to get one to go on an interview?
How many interviews need to take place for you to make a placement?
By the way, those are all completely predictable in this business. Knowing your KPIs makes the business 100% predictable. So if you do not have metrics, that is the first step is to start implementing that.
Because you did not put in the context of succession planning if you have recruiters, or are you going to be hiring recruiters over the next few years? You want to make sure you have an installed system for hiring and onboarding.
An internal or external buyer will want to see a system in place for recruiting, hiring, and onboarding new recruiters. They will want to know how you open up the process, recruit new talent, and the interview process. Do you post jobs, directly recruit,  go to college fairs, or the combination thereof to find new recruiters for the firm?  
We'll be covering these systems at our next event: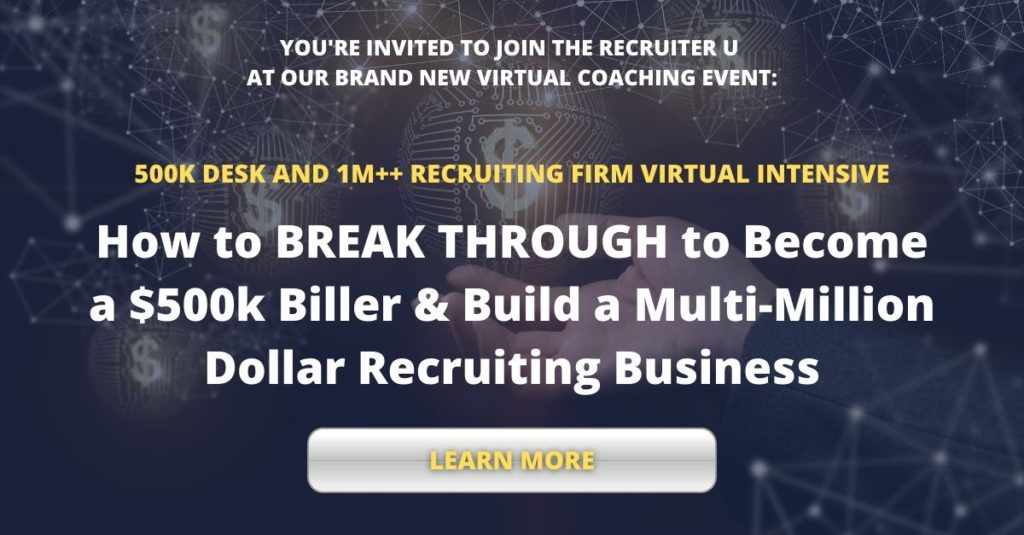 The business needs to be able to run on systems, meaning for you to sell the business effectively, it pretty much has to be able to run without you there to maximize the valuation. Not that your leadership is not essential and things like that, but when they install their leader or the buyer who becomes the leader, they should be able to lean on those systems. I have a free training that reviews the nine key systems that need to be in place. Email tinamarie@therecruiteru.com and say you want access to the replay.  
I started studying succession planning in the late 1990s, not because I wanted to do succession planning, but I was just curious. There was a conference going in New York on what buyers looked for to buy a recruiting firm. I learned that buyers want to look at the past three to five years of business plans, know what your metrics are, and see that you have systems for everything: Data entry, hiring, onboarding, your placement process.
Right after that conference, I started thinking about succession planning. What happened was I built a great business. I sold my firm about 12 years later but had all of the systems installed in my business by then. If you give yourself three to five years, it is more than enough time to layer in all the systems. People's biggest mistake is getting excited about this, and they want to install ten systems simultaneously. Some systems you can install in a month. Some might take a quarter. Some might take the better part of a year to integrate fully.
Thank you for the question, Gary.  
P.S. Whenever you're ready… here are 4 ways I can help you grow your recruitment business:
1. Grab a free copy of my Retainer Blueprint
It's the exact, step-by-step process of getting clients to give you money upfront. https://get.therecruiteru.com/lm​​
2. Join the Recruiter Think Tank and connect with firm owners who are scaling too It's our Facebook community where smart recruiters learn to make more money and get more freedom. https://www.facebook.com/groups/there​​…
3. Join me at our next event
3x a year, I run a 3-day virtual intensive, sharing the 9 key areas that drive a 7-figure search firm. Click here to check out the dates of our upcoming event: https://get.therecruiteru.com/emerge​​
4. Work with me and my team privately
And if you ever want to get some 1:1 help, we can jump on the phone for a quick call, and brainstorm how to get you more leads, more placements, and more time. https://get.therecruiteru.com/scale-now​
Photo by Patrick Perkins on Unsplash