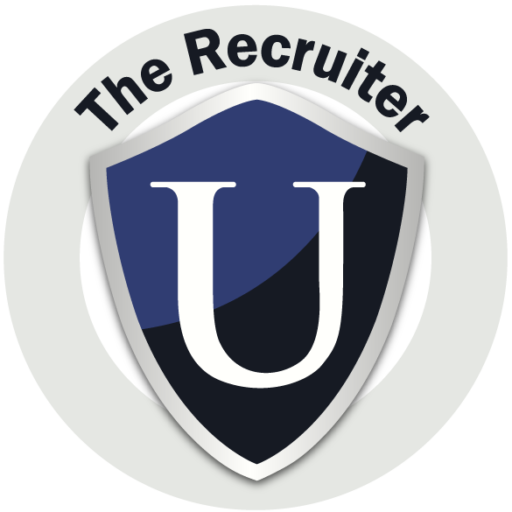 FOR IMMEDIATE RELEASE
East Haddam, CT, March 9, 2023 – The RecruiterU, a leading coaching program for recruiters and recruiting firm owners, is thrilled to announce the appointment of Gerard Quinlivan and Christine Cohane, two highly accomplished recruiters, to its coaching team.
As seasoned firm owners with over 20 years in the industry and multiple years mastering the TRU coaching program, Quinlivan and Cohane bring a wealth of knowledge and expertise to The RecruiterU. They have proven track records of implementation, achieving success far beyond their revenue goals and building businesses that work for them!
"We are thrilled to have Gerard and Christine join our team at The RecruiterU," said Michael Gionta, founder, and CEO of The RecruiterU. "With their extensive backgrounds in recruiting and phenomenal results within our program, they will be valuable assets to our clients who strive to grow revenues 50% -100% (or more), Work LESS, have MORE Fun, and succeed in this competitive industry."
At The RecruiterU, Quinlivan and Cohane will work closely with clients to help them improve their recruitment strategies, develop an elite mindset, and scale their businesses. They will provide personalized coaching and support to clients, drawing on their vast experience to help them overcome challenges and achieve their goals.
"I'm most excited about just paying forward some of the techniques I've learned. I know where you're at. I've been that soldier," said Quinlivan. "I'm just excited generally about working and learning from some of the finest people I've ever worked with."
"The little tweaks that we make to our business add up to big changes," said Cohane. "It's been great, and I've really enjoyed it. I'm looking forward to my next steps in the program and the next steps with my future clients."
Adding Quinlivan and Cohane to The RecruiterU team is a testament to the company's commitment to providing its clients with the best coaching and support in the industry. With their expertise and experience, The RecruiterU is well-positioned to continue to help recruiters and recruiting firm owners to achieve their goals and thrive in this dynamic industry.
About The RecruiterU:
The RecruiterU is your go-to source for the tools and training you need to generate predictable profits, reliable growth, and true business freedom (i.e., A Real Business).
Learn how to go from:
-Roller Coaster Revenue to Predictable Profits
-Annoying Vendor to Trusted Advisor
-Founder Dependent Team to Team Run Business
It all starts with the Recruiting Firm Optimizer Model – the process that turns your business into a scalable system. Click here for instant access to our Firm Optimizer Mini Class. It's free!

P.S. Whenever you're ready… here are 4 ways I can help you grow your recruitment business:
1. Grab a free copy of my Retainer Blueprint
It's the exact, step-by-step process of getting clients to give you money upfront. https://get.therecruiteru.com/retainer
2. Join the Recruiter Think Tank and connect with firm owners who are scaling too. It's our Facebook community where smart recruiters learn to make more money and get more freedom. https://www.facebook.com/groups/there …
3. Join me at our next event
3x a year, I run a 3-day virtual intensive, sharing the 9 key areas that drive a 7-figure search firm. Click here to check out the dates of our upcoming event: https://get.therecruiteru.com/emerge
4. Work with me and my team privately
And if you ever want to get some 1:1 help, we can jump on the phone for a quick call, and brainstorm how to get you more leads, more placements, and more time. https://get.therecruiteru.com/scale-now