QUESTION: "Mike, I have been in the business 22 years. Each progressing year I see it is harder to get a hold of people on the phone. How can I improve my hit ratio?" – Rich, Boston
I hate to tell you this, Rich, but we have done studies with our clients and are finding it easier. It is actually easier. So many recruiters have abandoned the telephone, believing it is harder to get a hold of people, and they have moved toward text, email, and InMail.
I am not saying stop text, stop email, stop InMail. We use and teach in our marketing and candidate development systems to use text AND the phone as part of the dance. Text and email are tools to get people to talk to you on the phone.
The Power Hour
We were hearing this repeatedly from our clients, and I knew it was not true, but I had to give evidence. So, a few months ago, we ran an event. We called it The Power Hour. Your specific question is, what can we do to improve your hit ratio? I am going to tell you.
So, what we did was we said, we want you to come to the call. We are going to have a Power Hour. Here are the rules:
The only thing you can do in that hour is call people, old school smiling and dialing. It can be candidates or clients. During that hour, there were no texts, Emails, or InMails. 
Bring a list of 50 validated names and telephone numbers. Develop a good list. It could be on a search. It could be a marketing campaign. Again, we did not care.  
The Power Hour Results
To begin the Power Hour, we had a 10-minute here's how it's going to roll, 40 minutes dedicated to calls, and a 10-minute debrief. We had over 50 recruiters online, muted, with cameras rolling and hitting the phone.
I watched the room in the background like a study hall teacher. They reported their numbers at the end of the 40 minutes, and then our team compiled the data. Here are the results:
50 Recruiters
40 Minutes
Average call attempts = 29
Average conversations = 5
When you have a prepared list, and this shocked almost everyone on the call, too, 29 attempts and 5 conversations in 40 minutes. We had some job orders taken. We had some datasheets taken. I am going to repeat it, 29 attempts, 5 conversations.
The Metrics
For those of you who know me, I have done the metrics six ways until Sunday. In this economy, if your average fee is between $20,000 and $25,000, with straight contingency and no retainer, if you are having 10 conversations a day, your desk will probably bill between $250,000 and $300,000 in a year, which would put you in the top, if I had to guess, 20%, maybe 15% of the industry. There is no good data center, but from everyone I talk to, that level would put you in the top 15% to 20%.
So, what we proved was you can get a hold of 5 in 40 minutes. If you can do that for two hours a day, you can easily hit 10 a day and still prep, debrief, close, and plan your day. My coaching to you is to create a good list the day before on exactly, specifically, and precisely who you want to attempt to call. It could be a couple of different searches. It could be marketing campaigns.
If you do it twice a day, once in the morning, once in the afternoon, and then you have permission to screw around, dabbling with LinkedIn, go to the internet, and do all the unfocused things you are doing that are causing you all those distractions, which I know are causing the lack of production. That is my best answer.
The Mindset
The problem here is not that it is difficult to get ahold of people. It is actually easier. The real problem is the belief that getting a hold of people on the phone is hard.
It is different, though. It is different. There are a lot of people that do not have a phone at a desk. I agree. Absolutely. But everyone carries a cell phone, and most researchers, or if you hire the right researchers, will get their mobile number, and you can start a dialogue via text and bring it to the telephone.
Next Steps
if you want to take a deeper dive on developing the mindset necessary to achieve your definition of wildly successful… Or, if you simply want to MAKE MORE MONEY, FASTER and Open the Hidden Doors to New Opportunities, Attract More Candidates, Close More Clients, Make More Placements and Exponentially Grow Your Business WITHOUT Working Longer or Harder… JOIN US FOR THE MONEY MINDSET FOR RECRUITERS FREE 5 DAY CHALLENGE! Grab the details here: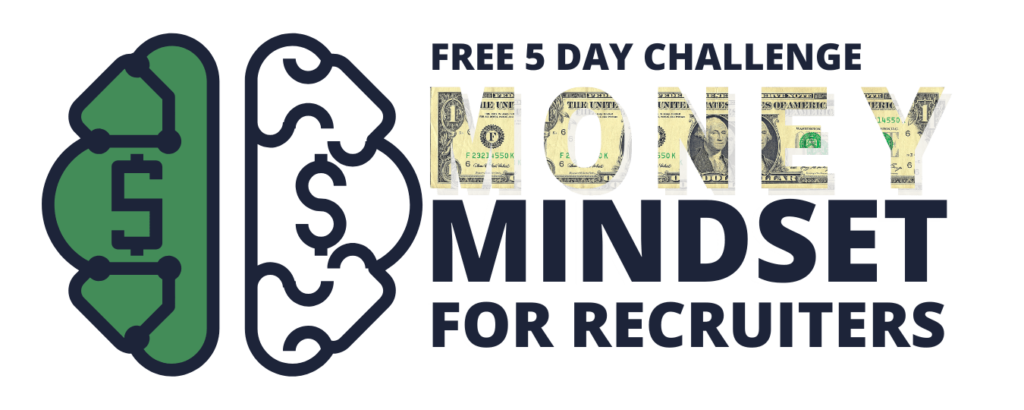 Thank you for such a great question!
P.S. Whenever you're ready… here are 3 ways I can help you grow your recruitment business:
1. Grab a free copy of my Retainer Blueprint
It's the exact, step-by-step process of getting clients to give you money upfront. https://get.therecruiteru.com/retainer​
2. Join the Recruiter Think Tank and connect with firm owners who are scaling too. It's our Facebook community where smart recruiters learn to make more money and get more freedom. https://www.facebook.com/groups/there​​…
3. Work with me and my team privately
And if you ever want to get some 1:1 help, we can jump on the phone for a quick call and brainstorm how to get you more leads, more placements, and more time. https://get.therecruiteru.com/scale-now​
Latest from TRU