QUESTION: "I want to move to a 100% retained model. I have been able to get retained contracts, and they work so much better. Am I crazy to turn away potential clients that are used to and only want contingent recruitment support?" – Steve
Understanding the Shift from Contingent to Retained Recruitment
Crazy? No. Excellent question, Steve. One of our coaches and longtime clients, Gerard, who lives in Dublin, had a similar dilemma. He moved to 100% retained. When he and I met in 2018, we were not working together yet. He said, Mike, you do not understand Ireland, you do not understand the insurance market in Ireland, and no one pays retainers. Now he is 100% retained.
The Retained Mindset: A Success Story of Shifting to 100% Retained Recruitment
In the video above, Gerard says he never tried to sell a retainer because he didn't think it was possible. Just three weeks later, he sold his first retainer after 18 years in the business.
In three weeks, he didn't get any better at sales. He didn't get any better at recruiting. Gerard completely changed his perspective around his worth as a service provider and how to present that process to secure money upfront. He changed his mindset about what was possible.
Money Mindset for Recruiters
Real quick, if you haven't already – sign up for our FREE 5 Day Money Mindset for Recruiters. We're covering the Money Mindset tools to create Predictable/Consistent income. (Included is the exact process our clients use to transition from contingency to retained search!) This LIVE, Virtual Training is 100% free, simply click here to register.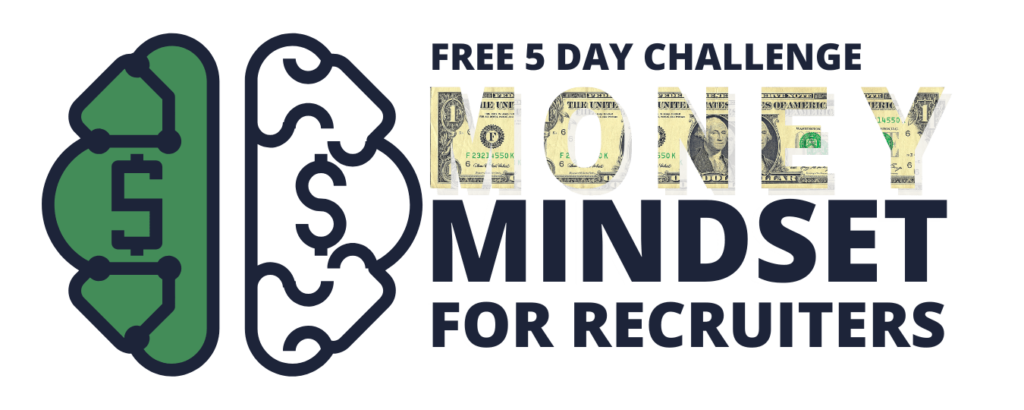 Handling Legacy Contingent Clients: Strategies and Insights
When I went to 100% retained, I had a couple of legacy clients still on contingency. But, with exclusive, good fees, I billed the same percentage as I did with my retained clients.
I would remind them constantly in a not-so-subtle way that my model had switched to retained, but you over there at ABC Software, you guys have been great clients, and I am not going to change the terms as long as you continue to act in good faith.
Drawing a Line in the Sand: Setting Boundaries with Clients
I remember a client one time, and it was not bad faith, but they gave me five openings all at once on contingency in five different cities, and then they put them all on hold. They waited about four or five months, and they changed the cities, so all the work we had done four or five months ago was useless.
I proposed to shift them to retained.
They said to me, you know, we do not like retained.
I said, I took a bloodbath financially on those five searches when you canceled them. You got retained level service.
You know, Mike, we are not going to do that again.
I said, okay. Are you 100% convinced I will fill the openings? Because I had filled a bunch of openings with them.
They were like, yeah.
And you just said you are 100% convinced that you will not change the cities or the specs?
Yes.
So if I bill you $5,000 per position upfront, with the balance on the completed search, there is no problem because you are 100% convinced I will fill them, and you are 100% that you will not cancel them. You are advancing me money that you would send me two months from now.
They would not do it.
I go; what you are saying is not true. You cannot be 100% convinced that I am doing this and/or 100% confident that you will not pull the opening.
I fired them.
The Reverse Retainer: A Creative Approach to Client Concerns
It comes down to the business relationship. If it is contingency, and let's say it is a new client, and they are hung up on, we have never done retainer, and you, to the best of your ability, tried to do it, and because maybe they paid someone else a retainer and they got burned, I do what I call a reverse retainer.
I will say something like, Steve, if I did everything I said I did. I did not fill the opening because you canceled it or found Mr. or Ms. Perfect internally. Still, I sent you a portfolio of candidates. If you had that knowledge in advance if there was a way for you to pull up a crystal ball if God could descend from a cloud and tell you, would you be uncomfortable paying a retainer?
He was like, no, not at all, because you guys did do the work.
It is just that they are always worried we will not fulfill. Here is what I will do. I am going to give you retained level service. You map out what that is for you. You map out your fee. And say, if you cancel the openings and/or fill it internally and I have presented you a portfolio of X amount of candidates that you have interviewed in X amount of time, you will send me $7,000, $5,000, or $10,000, whatever the number is, at the end of the search as a consulting fee for providing you the knowledge that you are hiring the best available person in the market, even though you found them on your own.
I did the work and the research to go through 70 to 80 candidates to create a short list of 3 or 4 people that you benchmarked against this one. That is easily worth the $7,000 retainer for that comparison.
I thought of all these different ways to mitigate their front-end risk. If they say no to that, I will probably not work it.
Scaling to Retained: A Gradual Transition Plan
I was never 100% retained. At my best, I got to 97%. But there are different types of contingencies. As you are going, I would not go cold turkey. If you are 100% contingency right now, do I want to go to 100% retained next month? No. But I will drop the nonexclusive contingency straightaway, and maybe the only thing I will take is the exclusive contingency.
The more and more marketing I do, the more I can set that up. Because with the reverse retainer relationship, when they say, yeah, I will pay you a retainer at the end, at that point in the relationship, if I have made the placement or if I provided the list and you found someone outstanding on your own, we can switch them. Now that they are comfortable with me, we can switch them on the second search with the money upfront. They will say, yeah, I will not have a problem once I get to know you. That hurdle is their fear that they will send you money and you will not do the job. Getting the money after the search removes that fear and tests their sincerity that they want a partnership.
P.S. Whenever you're ready… here are 3 ways I can help you grow your recruitment business:
1. Grab a free copy of my Retainer Blueprint
It's the exact, step-by-step process of getting clients to give you money upfront. https://get.therecruiteru.com/retainer​
2. Join the Recruiter Think Tank and connect with firm owners who are scaling too. It's our Facebook community where smart recruiters learn to make more money and get more freedom. https://www.facebook.com/groups/there​​…
3. Work with me and my team privately
And if you ever want to get some 1:1 help, we can jump on the phone for a quick call and brainstorm how to get you more leads, more placements, and more time. https://get.therecruiteru.com/scale-now​
Latest from TRU